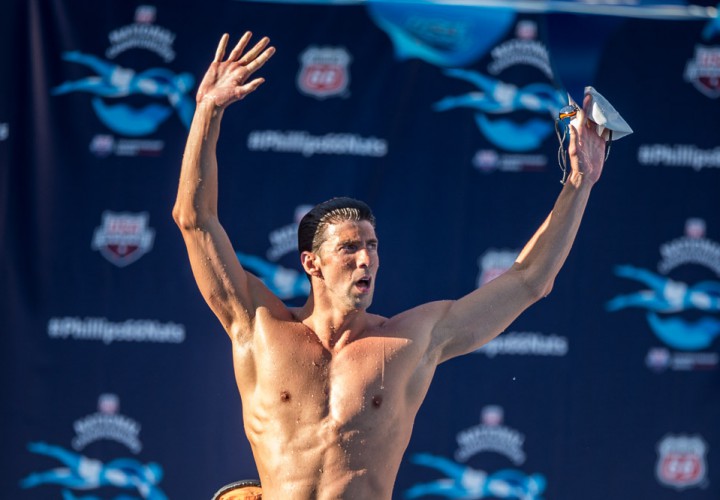 Photo Courtesy: Peter H. Bick
Editorial Coverage provided by

Today USA Swimming released the psych sheet for the U.S. Olympic Trials.
Many swimmers, especially a number of top names, may choose to scratch some of their entries as the week progresses, and they weigh their priorities and best chances to make the Olympic team.
Michael Phelps is entered in five events, including the 100 and 200 free, 100 and 200 fly and 200 IM. However, that does not guarantee Phelps will swim all five events through prelims, semifinals and finals. Throwing down a quick time in the early rounds of either the 100 or 200 free could put Phelps into consideration for free relays at the Olympics, even if he does not swim the events through to finals.
Ryan Lochte's name is listed six times, in the 100 and 200 free, 200 back, 100 fly, 200 and 400 IM. Whether Lochte will swim the 400 IM has been a hotly-debated topic over the past several months since he has not contested the event internationally since winning Olympic gold in 2012. Watch for Lochte, like Phelps, to only swim the 100 free in the early rounds as he aims for a spot on the 400 free relay in Rio, and it's still to be seen if he does swim both the 200 back and 200 IM.
Lochte attempted the 200 back-200 IM double at each of the past two Olympics, but his performance has suffered each time in the second race, the 200 IM. Lochte won Olympic gold in the 200 back in 2008 in Beijing, and he currently holds the world record in the 200 IM.
On the women's side, Missy Franklin has entered her signature 100 and 200 free and 100 and 200 back, as expected. Katie Ledecky does appear set to make a run at the 400 freestyle relay. The 19 year old is seeded fourth in the 100 freestyle, in addition to her top spots in the 200, 400, and 800 freestyles. She is also entered in the 400 IM (seeded fifth) and the 50 free (seeded 23rd).
View the full psych sheet here: 2016 US Olympic Trials: Psych Sheet – Results
Trials begin this Sunday, June 26, in Omaha, Neb., and continue through July 3.