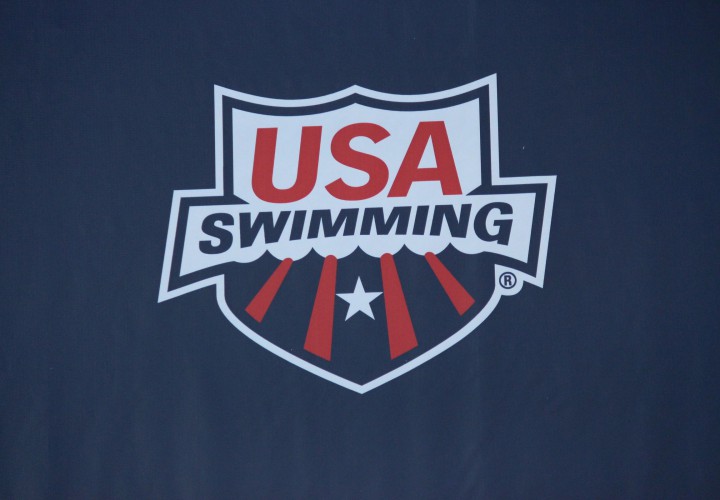 Photo Courtesy: Griffin Scott
This week's United States Aquatic Sports convention in Kansas City will see almost 30 proposals from the Rules and Regulations Committee go before the House of Delegates for final approval. Some of the proposals are cosmetic in nature, making rules more specific or putting USA Swimming's rules in line with FINA. Others could have a significant impact on the general swimming community.
Full USA Swimming Rules and Regulations Committee proposals
Two of the rules concern swimmers currently serving a suspension for a doping violation, and the coaches who work with them. Rule 303.6 would not allow a coach or other USA Swimming member to "coach, train or provide swimming-related advice or service to any swimmer who is serving a period of ineligibility or provisional suspension for an anti-doping rule violation."
That means an athlete would have to either train on their own or seek the services of a non-USA Swimming member coach for training during their suspension period. The rule would also apply to foreign athletes training with USA Swimming member coaches in the United States, according to Jay Thomas, chair of the USA Swimming Rules and Regulations Committee.
Any athlete who earns prize money during a race in which they test positive must return that money, according to international rules. USA Swimming is proposing a rule that would require coaches of those to return any reward paid by USA Swimming for the performance.
Example: Athlete A wins a gold medal at the Olympics, but drug tests after the race turn out to be positive for a banned substance. The athlete would be required under FINA rules to return any financial reward paid to the athlete – and the gold medal – while serving the suspension. Athlete A's coach had been paid a reward by USA Swimming for guiding the athlete to the gold medal. The coach would have to return the money to USA Swimming.
Those who are currently on USA Swimming's lifetime ban list or have their USA Swimming membership suspended will not be allowed on deck at any USA Swimming event. Previously, those members could serve in a capacity that does not require USA Swimming membership, such as a timer or safety marshal.
Other proposed rules seek to clarify or add wording in current rules. One rule will allow video footage of any kind to be used for reviewing a stroke and turn infractions. Only underwater cameras are allowed for this purpose under the current rule.
Swimwear for transgender athletes would have a specific phrase under the "Swimwear" section of the rule book, stating that exceptions to the normal swimsuit rules would be made for those with "verified transgender needs."
In order to fall in line with FINA's rules, USA Swimming is also looking to specify that no more than two caps may be worn during a race. Also, American and U.S. Open records cannot be set on leadoff legs for mixed freestyle or medley relays. This could be applied as soon as this December at the Duel in the Pool, and at future short course and long course world championships.