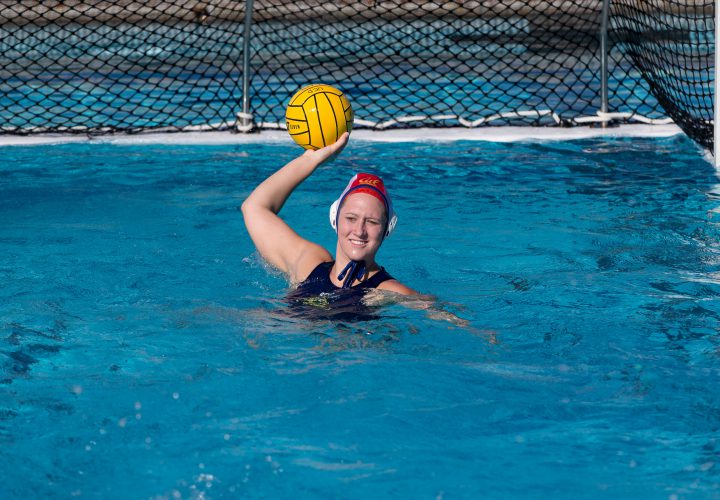 University of California goalie Madison Tagg. Photo Courtesy: Catharyn Hayne
By Michael Randazzo, Swimming World Contributor
If the old saying that adversity builds character holds true, then the California Golden Bears and the Hawks of Hartwick possess it in ample supply. Last Sunday, on a goal by freshman Kitty Lynn Joustra with 30 seconds left in regulation, visiting Cal forged a tie in its match against #1 and undefeated Stanford. The Golden Bears, behind goalie Madison Tagg, then withstood two overtime periods in hostile Avery Aquatics Center before emerging with an 8-7 sudden death decision over their arch-rivals on Joustra's fourth goal of the match.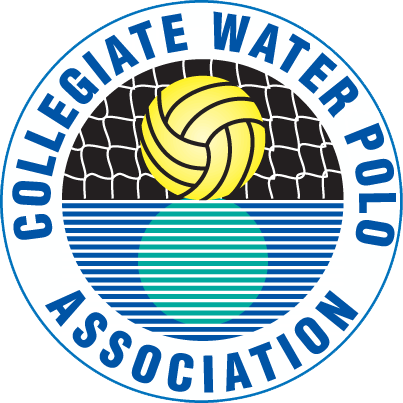 With the win, Cal jumped three spots to #1 in the weekly Collegiate Water Polo Association's varsity poll, and—with 97 points—is in a virtual tie with Stanford for the top spot. It's the first time Cal has assumed the No. 1 ranking since April, 2000.
It was also the Golden Bears' first victory over the Cardinal since a 5-2 win February 2016 win at the Stanford Invitational. On Sunday, Tagg held off a blistering Stanford attack by making 16 saves, many of them of the high-percentage variety. The win represents a measure of redemption; three weeks ago Cal dropped a two-goal decision to Stanford, the defending national champions. Last week at the Barbara Kalbus Invitational, Coralie Simmon's squad lost by one goal to now #3 USC and two goals to #4 UCLA.
For their efforts, Tagg was named Mountain Pacific Sports Federation Player of the Week while Joustra earned MPSF Newcomer of the Week.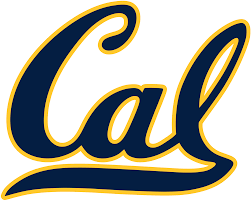 The adversity currently being faced by the Hartwick Hawks is even more pronounced than Cal's challenges. Last week head coach Alan Huckins' team was notified women's water polo at the small, liberal arts institution, located in Oneonta, NY, is slated for elimination.
A letter on February 28 from Hartwick President Margaret Drugovich outlined that Hartwick's program—in existence since 2001—would be shuttered at the end of this year. Given the timing—"absolutely horrible" Huckins said—it was reasonable to wonder how the Hawks would respond in their first conference match of the season, Saturday against then #10 Indiana in Indianapolis.
"I'll be interested to see which team shows up, because a lot has hit them this week," Huckins said last Friday in a telephone interview. "If the team shows up that's been playing the way it has the last two weeks, we'll be very successful this weekend."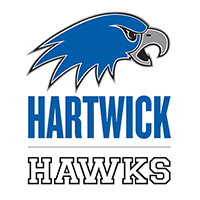 Guess which Hawk squad showed up? With an inspired 13-11 win over the Hoosiers—a match in which freshman Lena Kotanchyan torched the Indiana defense for five goals—the Hawks turned it on in the second half to knock off the Hoosiers. Winning three of four matches at the Indiana Invite, the Hawks solidified their #13 ranking—and #2 in the East. Indiana dropped down into a tie for #13.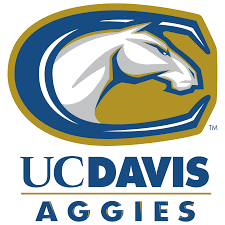 One other match of note was Pacific's sudden death overtime loss to UC Davis on Saturday. It took seven periods, but the Tigers, who at one point led 3-0, simply couldn't hold back the upset-minded Aggies, led by Kathleen Schafle (four goals) and Paige Virgil (three). Pacific's Rachel Krieger chipped in four goals as neither team played defense until the very end. It's not an auspicious performance for James Graham's team with UCLA, following a week off, comes to Stockton on Sunday for a big non-conference match-up.
The Tigers' poll standing fell slightly, as they dropped a spot to #8. UC Davis jumped three spots to #10.
Here's play for the CWPA's Top 10 this week:
Stanford (11-1) – no matches
Cal (13-3) – plays #4 UCLA on March 10 in Berkeley
USC (10-1) – plays #7 UC Irvine today and #5 Hawai'i tomorrow in LA
UCLA (16-2) – plays #2 Cal on March 10 in Berkeley and #8 Pacific on March 11 in Stockton
Hawai'i (12-2) – plays #3 USC on March 8 in LA; at Aztec Invitational in San Diego
Arizona State (11-4) – plays #13 Indiana and #24 Fresno State on March 10 in Tempe
UC Irvine (4-9) – plays #3 USC today in LA and #19 CSUN on March 10 in Irvine
Pacific (7-5) – plays #4 UCLA on March 11 in Stockton
Michigan (15-7) – plays Brown and #17 Princeton on March 10 and #13 Hartwick on March 11, all in Oneonta
UC Davis (14-7) – plays Azusa Pacific in Davis on March 9