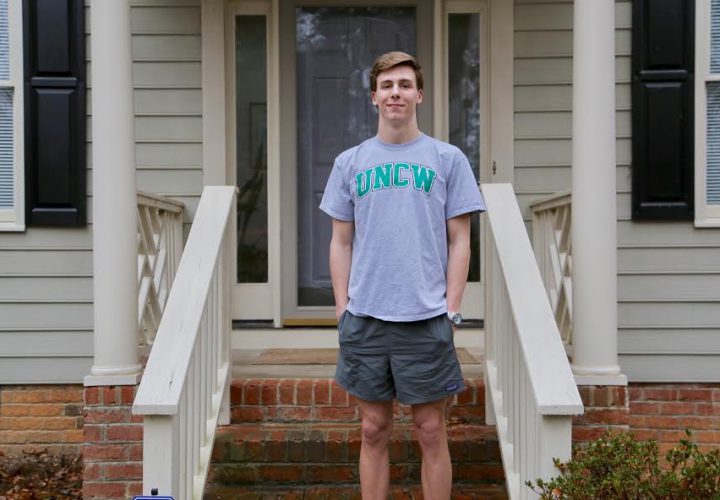 Photo Courtesy: Ben Murray
Agon is the proud sponsor of all high school coverage (recruiting, results, state championships, etc.) on SwimmingWorld.com. For more information about Agon, visit their website AgonSwim.com.
The University of North Carolina- Wilmington has received a verbal commitment from in state talent Joshua Rigsbee for the 2017-2018 season. Rigsbee swims for Carolina Aquatic Team and attends Durham's Riverside High School.
His best times are:
100 Breast 57.39
200 Breast 2:06.48
200 IM 1:53.73
400 IM 4:05.05
The Winter Juniors qualifier has seen quick improvement in the past four years. From 2015 to 2016 he took over two seconds from his 100 breaststroke best and one second from his 200 breaststroke. In that same time period he also dropped four seconds in the 200 IM and 21 in the 400 IM.
Rigsbee said of his decision,
"UNCW's exemplary business school and close-knit team made it the perfect fit for me. It is close to home, at the beach and just what I was looking for in a school. I can't wait to work under Coach Memont and help revive their unparalleled dynasty"
At last year's Colonial Athletic Association Championship, Rigsbee would have scored in both IMs and both breaststroke events.
To report a college decision email HS@swimmingworld.com.