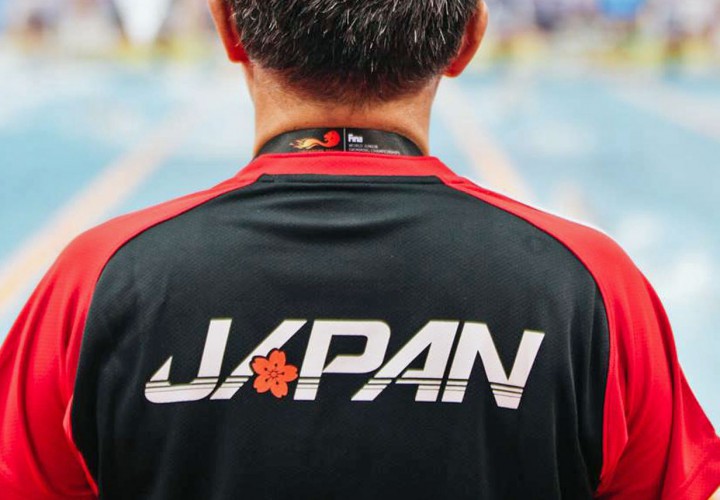 Photo Courtesy: Singapore Swimming Federation
The Japanese Swimming Federation named former national head coach Tsuyoshi Aoki as the head of the organization, replacing Daichi Suzuki.
Suzuki stepped down in mid-September to become the head of the new Japan Sports Agency, a government entity designed to streamline administration across all sports. Suzuki had served as the leader of Japanese swimming for a little more than two years.
Aoki takes over at a time when Japan is looking to impress the world before hosting the 2020 Olympics. The nation won three gold medals at the FINA world championships and is expected to win twice as many medals next year at the Rio Olympics.
"I take over most of the strategies that Suzuki has set," Aoki said. "For Suzuki, who is experiencing a bigger role and responsibility, I would want him to come back to lead again for swimming community."
The strategies that Aoki refers to include a unique partnership with Swimming Australia to help both countries improve their swimming talents in time for the 2020 Olympics. The countries are sharing coaching knowledge and technology, and the athletes have participated in training camps together.
Aoki and Suzuki have a longstanding relationship. Aoki was Japan's head coach at the 1988 Olympics, where Suzuki won the gold medal in the 100 backstroke. Since then, Aoki has been the federation's national team director and also vice chairman of the Japanese Olympic Committee.
Aoki also served as the head of the delegation that attended last year's Asian Games, where Naoya Tomita was found guilty of stealing a camera from the pool deck. Aoki was reportedly given a warning by the Japanese Olympic Committee after issuing a public apology in a press conference.
Aoki, 68, will finish Suzuki's four-year term through June 2017.