By Gerry Dunn, Swimming World Guest Contributor
Deferred gratification: The ideological principle which encourages individuals and groups to postpone immediate consumption or pleasure in order to gain an enhanced return at a future date.
It took over 30 years for me to understand the sacrifices my parents made when I was a teen. Though I was a diver, this belated thank you will ring true to competitive swimmers and most other elite athletes. Back in the day, I didn't understand their sacrifice. After all, I was a kid. I was totally focused on my day to day activities and barely cognizant of the adult world.
Our parents understood the sacrifices. They did not ask for thanks. They were doing what was best for us without considering the sacrifices they were making. They woke up at ungodly hours to drive us to practice. They spent their weekends working the scoring table or being a volunteer judge at our competitions. They spent considerable sums for practice, for travel and for uniforms without squawking.
Did I notice or consider any of this when I was competing? Never.
A very wise professor once explained the meaning of "deferred gratification" during Psychology 101. I found it very intriguing, but it was a concept that I found difficult to grasp. Though his explanation was clear, my understanding was not complete. It took years of thinking about the term to have the meaning come into focus.
In my early 30s, I got married and settled down. Diving was a thing of the past and my focus was then on working hard and saving to have a family. It was not long after having my first child that I was started to understand the sacrifices that all parents make. A parent's life is not their own. It is focused on their kids.
Shortly after having my first child I remember calling my mom to ask advice on how to get a colicky baby to sleep. After patiently taking my call and giving me some sage advice I heard her chuckle. "I have been waiting for this day," she said. "All those years of raising four kids, I wondered if any of you would ever have any idea of what it was like." In trying to comfort me she said, "No worries. I am sure I called your grandmother with the same question when you were born." Little comfort, but good advice.
After raising two beautiful daughters I finally understood. My parent's sacrifice in finding money we did not have for diving lessons, diving camp, suits and bags as well as innumerable entry fees helped get me get to where I am today. Diving got me into college, college got me a job and the job made me comfortable in having a family. We have come full circle.
I am lucky to still have my mom and dad. Mom is 77 and Dad is 83. I speak with them at least a few times a week. I still ask them for advice and I thank them every day.
It is now me that wants to do the best for my kids. One is in Seattle at the University of Washington and the other will be a freshman at Villanova University this fall. They have no understanding of how much I love them. Whenever I get upset about them missing a planned dinner or not calling as much as they should, I think of "deferred gratification."
Someday, just as I did, they will understand the sacrifices we made for them. I am looking forward to the call from them where I will give sage advice and then chuckle. I am looking forward to our relationship coming full circle.
Of course, most kids will not completely understand this article but most parents will. Maybe, like the college professor, I can be the one that introduces "deferred gratification" into your kid's vocabulary. They may not understand fully the definition of the term, but like me, eventually they will.
Kids, want to make your Mom and Dad happy? Give them a big hug and say thank you for all they do. It may make them suspicious but I guarantee it will make their day.
Moms and dads, do you want to make your parents happy? Pick up the phone and let them know what a good job they did raising you. Then be sure to thank them for the sacrifices they made. It is never too late. They also will smile and appreciate your compliment.
Deferred gratification? You now understand…
About the Author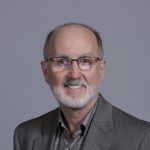 Gerry Dunn is a "Diving Dad" and resides in Washington, D.C. Gerry continues to dive competitively and is an officer at US Masters Diving. Want to share your thoughts? E-mail him at gerry@mastersdiving.org