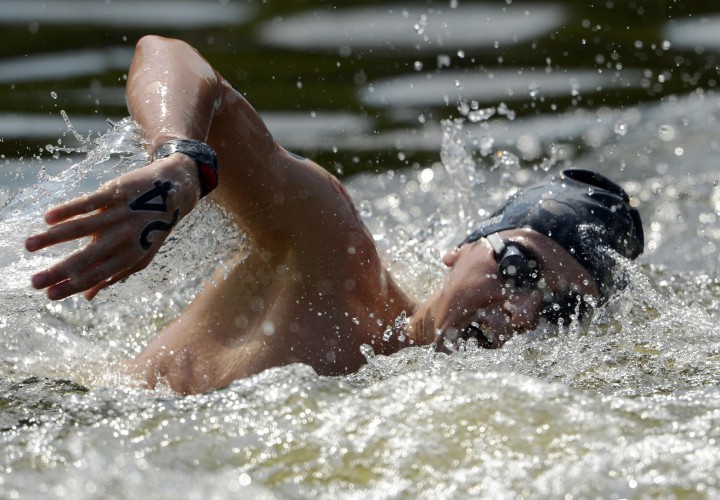 ELIAT, Israel, July 25. WITH tensions between Israel and Hamas showing no immediate signs of easing up in the next month, FINA has decided to move the upcoming world junior open water championships from its original location, the Israeli port city of Eliat.
The town is located at the northern tip of the Red Sea, and with fighting taking place all over the Middle East region, the meet that was to feature many future open water stars from various countries will take place in a new location. FINA has proposed Lake Balaton in eastern Hungary as the new site. The meet was scheduled for August 28-30, but FINA announced today that the championship will now run September 5-7.
The United States is sending four men and four women to the meet, aged between 14 and 18 years old. Below are the American swimmers scheduled to race.
Women: Jessie Arnold, Megan Byrnes, Erin Emery, Kylie Mitchell
Men: Taylor Abbott, Liam Egan, Jerad Kaskawal, Simon Lamar
Following is the official announcement from FINA as posted on its website:
Please be informed that due to the unstable and unpredictable situation in the region, the FINA Bureau unanimously decided the cancellation of the 2nd FINA World Junior Open Water Swimming Championships that were scheduled to take place in the city of Eilat (ISR) from August 28-30, 2014.
This exceptional decision was also dictated by notes of concern from various FINA National Member Federations related to the security of their athletes and officials.
FINA will now designate and communicate to all its Members, in the shortest possible delay, a new Organiser for this competition, which should be staged on new dates (September 5-7) and probably in Lake Balaton, Hungary (pending the final Bureau decision).
The first junior world open water championship took place in Welland, Ontario, in 2012.
Thanking you for your continuous support and understanding, we are looking forward to a very successful second edition of the FINA World Junior Open Water Swimming Championships.