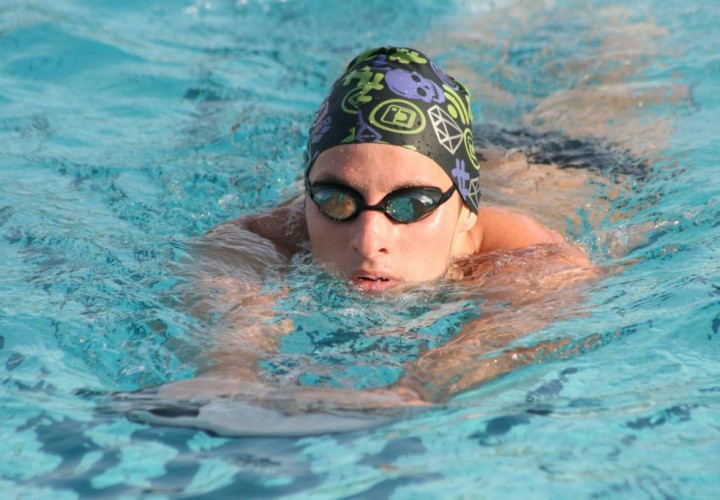 Two years ago at the FINA world championships, Myles Brown of South Africa surprised a few people by qualifying for the final of the 400 freestyle. Brown finished sixth in that final, and he could find himself in a higher position – perhaps on the medal podium – after his strong swim last weekend at the South African nationals.
Brown's 3:46.08 ranks him sixth in the world behind an impressive group of middle-distance swimmers, giving him some confidence going into this summer's world championships. Brown has much more to celebrate with that swim, as he broke a longstanding national record by three tenths of a second. That record belonged to Ryk Neethling, one of South Africa's best freestylers in history. Neethling's record was set at the 1999 Pan Pacific championships, where he won the bronze medal, and hadn't been seriously challenged until Brown dove in for the 400 free final in Durban.
Though South Africa is putting a lot of its hopes for international medals on the likes of stars Cameron Van Der Burgh and Chad Le Clos, the 22-year-old Brown is making moves at the right time to not only give South Africa another strong event on the international stage, but contend for a medal in 2016.
Though Brown's best event is the 400 free, look for him to put up some fast times in tomorrow's 200 free final, as well as the 1500 free later in the meet. Congratulations Myles Brown on winning the Swimming World Performance of the Week!