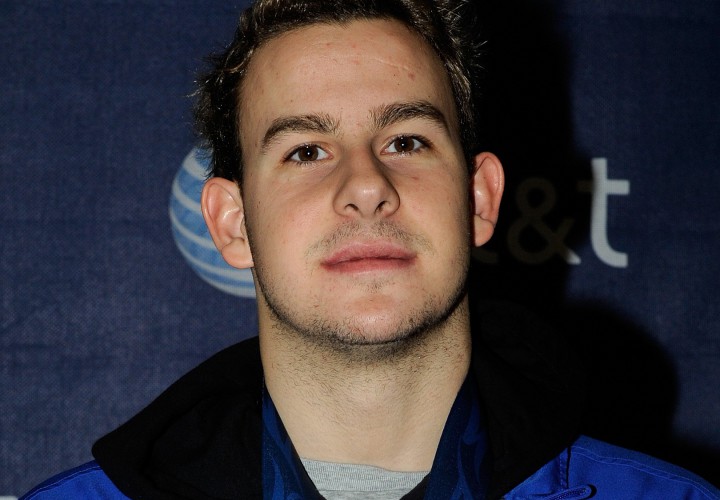 Photo Courtesy: Mike Comer and Shanda Crowe/ProSwimVisuals.com
This early in the U.S. collegiate season, expectations of outstanding times are low. That's why Peter Kropp's 52.13 in the 100 breast last weekend in Duke's first dual meet of the season caused a big ripple in the college ranks.
The time is just five hundredths of a second slower than the automatic qualifying time for next March's NCAA championships. Not many people are able to get close to the automatic cut this early in the season, so it bodes well for the junior and his potential to score at the NCAAs.
"I thought I could do something big in the 100, so I decided to put a (racing) suit on and try to make a statement," Kropp said. "At the beginning of last year, I was coming off a big summer, and I thought I could do some big things, and I ended up having big drops. This year, having NCAA experience under my belt, I feel a little bit more prepared for the season."
In addition to almost claiming the first Division I NCAA automatic qualifying time of the season, Kropp almost surpassed his lifetime best of 52.02 from last November's Nike Cup. Kropp swam in the 52-low range again in the prelims of the ACC championships last February before earning a disqualification in the finals. At the 2015 NCAA meet, Kropp was a bit off his game, swimming a 52.76 to finish 19th.
Duke head coach Dan Colella said that Kropp "made some rumblings about wanting to go 52-low this week. We let him put on the suit for that one swim because he's been looking really great in practice. Honestly, that was a phenomenal performance. He's hungry, he's excited about the coming year, and I think he had a big breakthrough last year with his performance at Nike Cup.

"The end of the season didn't turned out as we had hoped, but I think he learned a lot of things through that. It's made him stronger both physically and mentally. He's coming off a great summer of competing, and he made an enormous statement with that swim today."
We'll see if it turns into a great winter and spring of competing. Congratulations to Peter Kropp on earning the Swimming World Performance of the Week!
David Rieder contributed to this article.