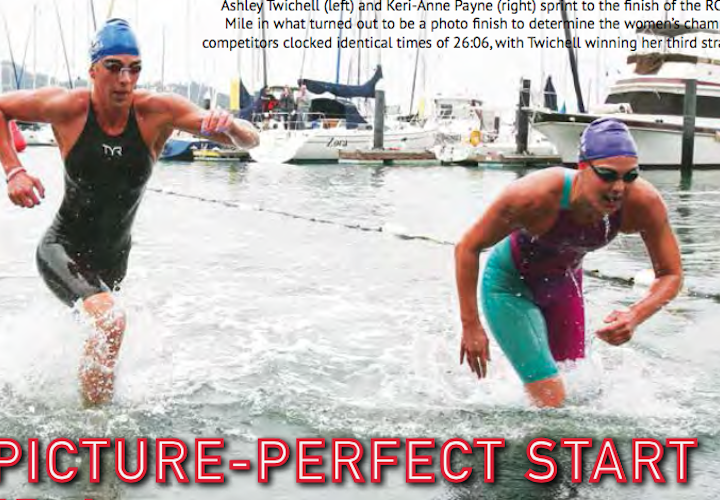 A Picture-Perfect Start And A Photo Finish:
It was a perfect day for the RCP Tiburon Mile in the San Francisco Bay between Angel Island and the Tiburon Peninsula. And although Chip Peterson won the men's elite competition by six seconds, it took a photo finish to determine the women's champion, Ashley Twichell over Keri–Anne Payne, as both women clocked identical times.
Robert Placak, founder of the RCP Tiburon Mile, yet again orchestrated and delivered an amazing event, as swimmers, parents, officials and fans enjoyed listening to the sultry sounds of the Cole Tate Band while dining along the San Francisco Bay waterfront and enjoying a delicious buffet picnic provided by some of Marin County's best restaurants.
To read more about the 2016 RCP Tiburon Mile race check out the November 2016 issue of Swimming World, available now!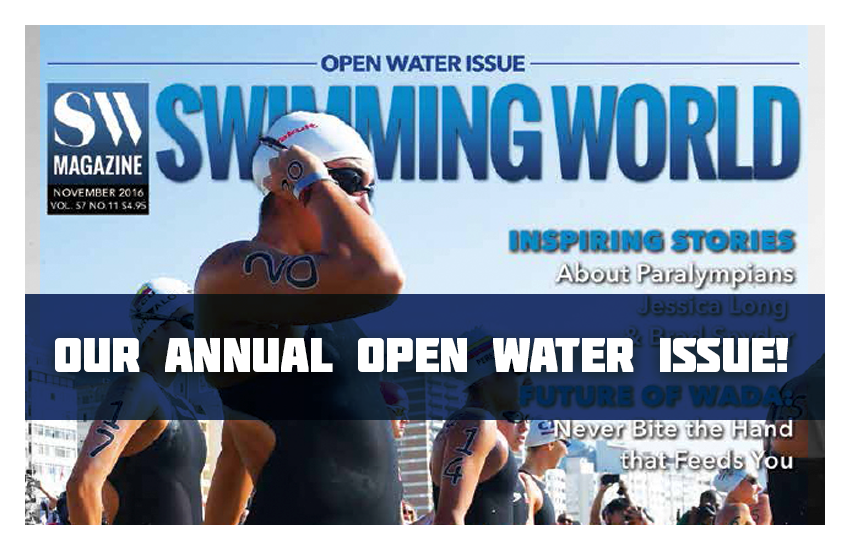 Not a subscriber? Swimming World Magazine gives you unlimited access to all online content on SwimmingWorldMagazine.com and access to all of the back issues of Swimming World Magazine dating back to 1960! To Access everything in the Swimming World Magazine Vault, Subscribe With This Special 3-Year Offer!
Take A Video Tour Of The Current Issue Of Swimming World Magazine…
FEATURES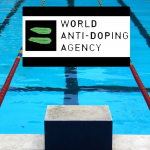 013 THE FUTURE OF WADA: NEVER BITE THE HAND THAT FEEDS YOU
by Chuck Warner
This adage seems to be a good theme to keep in mind while trying to resolve the tangled web of keeping swimming drug-free.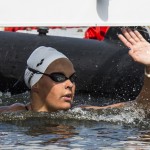 016 2016 OPEN WATER SWIMMERS OF THE YEAR
by Annie Grevers
Sharon van Rouwendaal and Ferry Weertman of the Netherlands were named Swimming World's 2016 Female and Male Open Water Swimmers of the Year.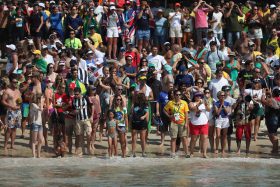 019 MEMORABLE OPEN WATER HIGHLIGHTS OF 2016
by David Rieder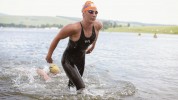 022 A PICTURE-PERFECT START AND A PHOTO FINISH
by Rob Davis
It was a perfect day for the RCP Tiburon Mile in the San Francisco Bay, with the race ending in a photo finish to determine the women's champion.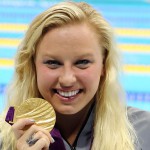 029 SUCCESS IN THE FACE OF ADVERSITY
by Annie Grevers and David Rieder
Jessica Long and Brad Snyder share their inspiring stories about the challenges they've had to overcome in becoming successful Paralympians.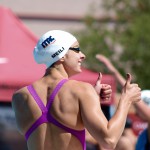 034 NUTRITION: AROUND THE TABLE WITH KATIE MEILI
by Annie Grevers and Tasija Korosas
COACHING
010 LESSONS WITH THE LEGENDS: DAVE ROBERTSON
by Michael J. Stott
014 SWIMMING TECHNIQUE MISCONCEPTIONS: NATURAL TALENT
by Rod Havriluk
A common misconception is that some individuals excel because of natural talent. Rather, exceptional performance is the result of practice.
036 BACKSTROKE BASICS
by Michael J. Stott
Three well-known American backstrokers (past and present)—Rachel Bootsma, Nick Thoman and Aaron Peirsol—share their thoughts on how to swim the 100 and 200 back.
038 SPECIAL SETS: GETTING READY FOR THOSE BIG DECEMBER MEETS
by Michael J. Stott
This month's "Special Sets" feature profiles two 16-year-old girls—Cassidy Bayer and Ruby Martin.
043 Q&A WITH COACH TODD MARSH
by Michael J. Stott
044 HOW THEY TRAIN ABBEY ERWIN & THOMAS ROARK
by Michael J. Stott
TRAINING
033 DRYSIDE TRAINING: MULTI-MOVEMENT FUNCTIONAL STRENGTH
by J.R. Rosania
JUNIOR SWIMMER
040 GOLDMINDS: SPEED IS EVERYTHING!
by Wayne Goldsmith
Here are the 10 "B.E.S.T." scorching, super-speed development sets for every swimmer!
046 UP & COMERS
by Taylor Brien
COLUMNS & SPECIAL SECTIONS
008 A VOICE FOR THE SPORT
024 HOLIDAY GIFT GUIDE
047 GUTTER TALK
048 PARTING SHOT