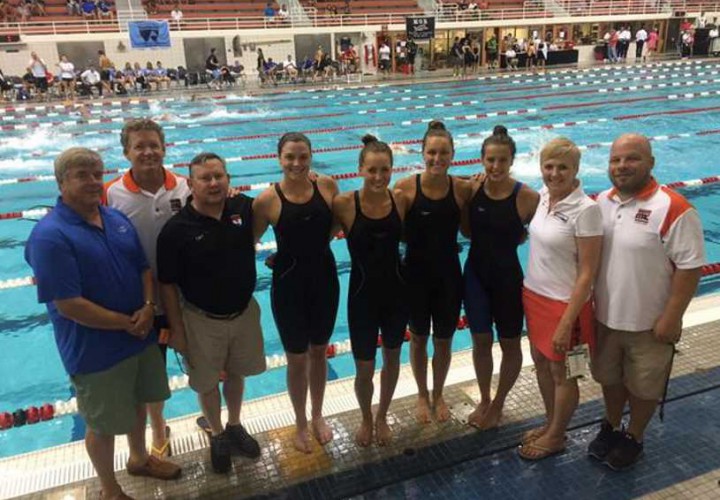 SwimMAC Carolina added another relay to its already impressive list of national age group records tonight at the USA Swimming sectionals in Athens, Ga., setting the 17-18 mark in the long course 400 free relay.
Nora McCullagh, Alyssa Marsh, Becca Postoll and Jessica Merritt combined for a 3:45.51 to beat the national age group record of 3:48.12 swum by Dynamo Swim Club in 2013. McCullagh's leadoff time and Marsh's second leg split were not registered by the automatic timing system, but Postoll split 56.86 and Merritt finished off the relay with a 56.44.
The team just missed out on the 15-18 national age group record, a 3:44.88 swum by Carmel Swim Club last summer.