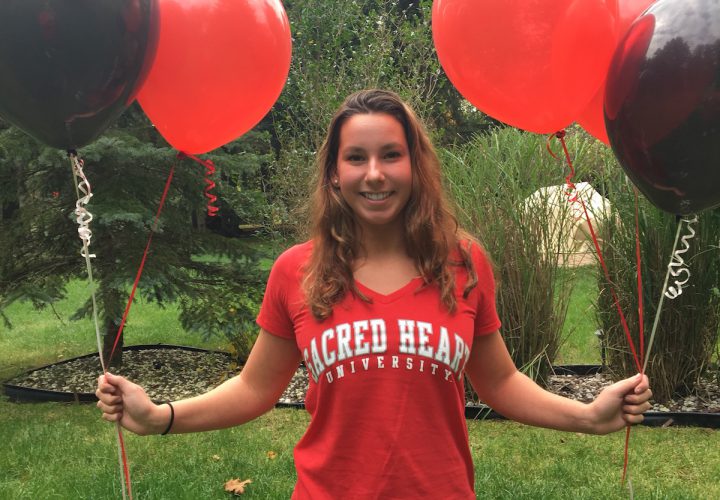 Photo Courtesy: Nicole Tingley
Agon is the proud sponsor of all high school coverage (recruiting, results, state championships, etc.) on SwimmingWorld.com. For more information about Agon, visit their website AgonSwim.com.
To report a college commitment, email HS@swimmingworld.com. Join Swimming World's Watch List
NEW COMMIT: Butterflier Nicole Tingley has verbally committed to Sacred Heart University. Tingley is a senior at Chatham High School. In her three years, Chathan has been to the New Jersey High School state championship finals all three years. In 2015 the team won the Group C Championships and added a Group B victory last year.
Tingley does her club swimming with Summit Area YMCA where she has been a YMCA National qualifier since she was 14. Her best times include:
200 Fly 2:05.81
100 Fly 57.33
400 IM 4:33.55
200 IM 2:10.14
100 Free 53.02
Tingley will be an instant contributor to the Pioneers. At last year's NEC Championships Tingley would have finished fifth in the 200 fly. Sacred Heart did not have any A finalists in that event. In the 100 fly her lifetime best would earn her a B final swim, and again she would have been the team's fastest swimmer. While not her best events, Tingley could still bring home points in the 100 free, and 200 and 400 IMs, giving the coaches a number of options in her first year.
She wrote,
"I loved the academic programs and the team! I can't wait to spend my next four years at Sacred Heart. The coaches, John and Molly will help the team get even faster."