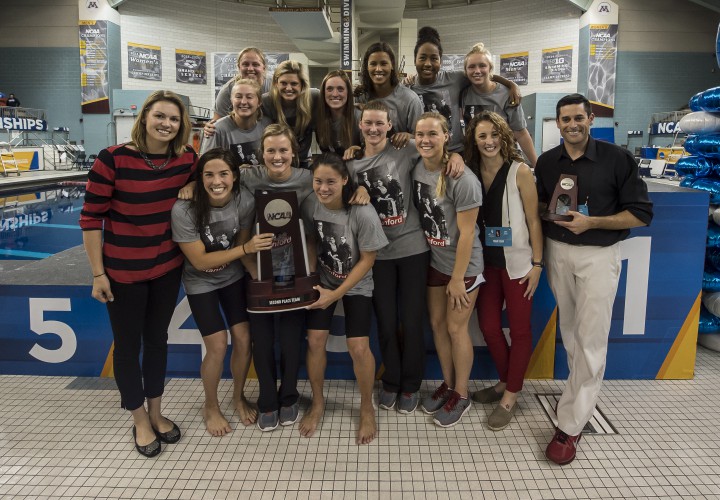 Photo Courtesy: Peter H. Bick
STANFORD, California, October 16. SOMETIMES it takes the threat of a season-ending or career-ending injury to prompt change, and that is what happened this week with the Stanford women's swim team.
An unnamed athlete was riding her bicycle to team practice when she was hit by a car, according to an article on StanfordDaily.com. Though she escaped with no major injuries, the incident drove head coach Greg Meehan to implement a team-wide policy that his entire squad wear helmets at all times when riding their bicycles.
Before the accident, it appears that a small number of the swimmers wore bike helmets on a regular basis. Sophomore Bridget Boushka said that number was close to "one or two people on our team."
None of the athletes on the 30-person squad had to pay for the helmets. Stanford's Campus Bike Shop donated the helmets to the team. Meehan was so motivated by the idea that he's been working to make it a policy for all Stanford athletes.
"We had a coaches' meeting last week and I challenged other coaches to organize this with their teams as well and I'm curious to see… down the road if anything happens from that," Meehan said in the article. "I'll continue to challenge them when I can."
"It's going to be detrimental to our classic swimmer bun look, but besides that it's probably for the best," said junior breaststroker Sarah Haase.