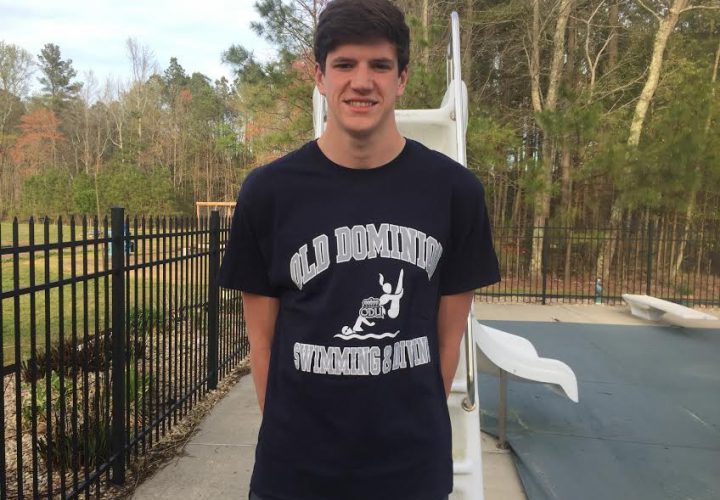 Photo Courtesy: Parker Harp
Agon is the proud sponsor of all high school coverage (recruiting, results, state championships, etc.) on SwimmingWorld.com. For more information about Agon, visit their website AgonSwim.com.
Parker Harp of the Coast Guard Blue Dolphins has committed to swim for Old Dominion University for the next four years. Harp attends York High School. He won individual Virginia state titles for his school in the 50 and 100 freestyle.
He is primarily a sprint freestyler. His top times are:
50 Free 21.03
100 Free 46.75
200 Free 1:42.89
100 Breast 1:00.20
200 Breast 2:10.79
At this year's CCSA Championship Harp would have been a 50 and 200 freestyle B finalist and in the scoring C final of the 100 freestyle.
Harp explained why he chose ODU, "Overall ODU has everything I'm looking for in a school it has a great program and great finance program."
He went on to thank his family and coaches for their support in getting him to this place in his swimming career,
"My parents have been by my side since I started swimming for the Y when I was 7 and have always been there for me. My coaches have trained me, set high expectations for me, and have always encouraged me to do my best."
To report a verbal commitment email HS@swimmingworld.com.