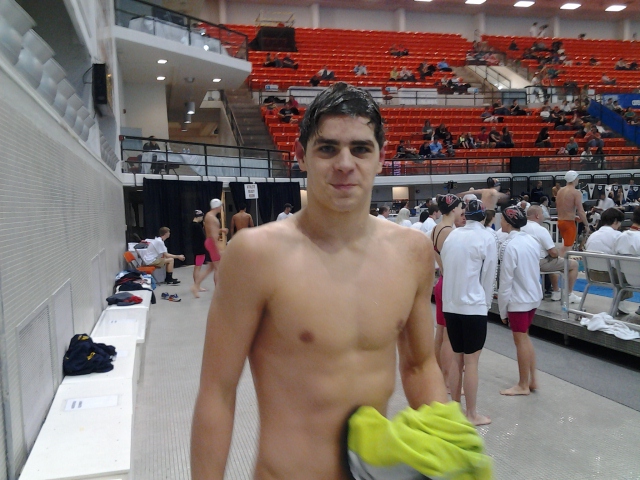 PHOENIX, Arizona, February 4. MICHAEL Andrew continues to break barrier after barrier in his quest to completely rewrite the national age group record book here in the United States. In January, he set three long course records, and just a couple of days into February, he set three more, this time in short course yards in the 13-14 age group at a meet in Wisconsin. Two of those records her broke were his own, and they came in the 100 breast and 100 free. He's now the first under 55 seconds in the 100 breast with a 54.80, breaking his record by six tenths. He also took six tenths off his record in the 100 free with a 44.13, almost set to be the youngest person under 44 seconds, something we might see well before he turns 15.
He added his name to another record when he posted a 1:47.44 in the 200 IM to take out Gray Umbach's record of 1:48.08. Though he rarely swims anything about a 200, he took a shot at the national age group record in the 400 IM and just missed Curtis Ogren's record of 3:54.23 by seven hundredths of a second. So it appears that the ultra short race pace training works even for longer distances. And maybe part of it is the extreme amount of talent we're seeing from this 14-year-old.
Either way, it's pretty remarkable, and for all these great swims last weekend, Michael, you've earned the Speedo Performance of the Week.