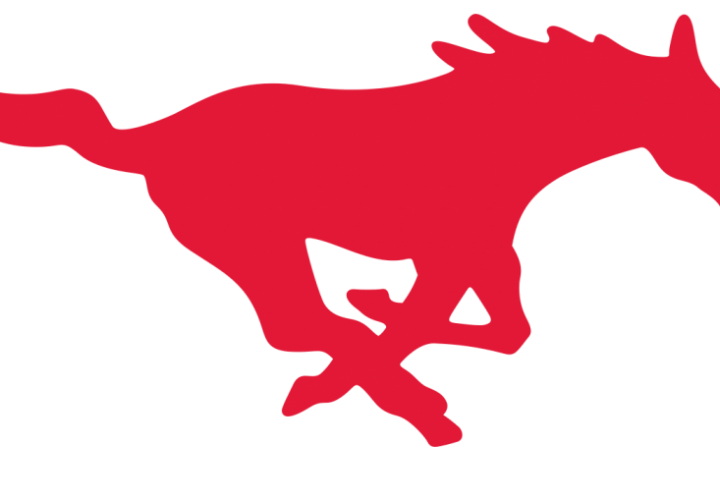 Head men's swimming coach Eddie Sinnott, who enters his 27th year on the Hilltop, has announced the addition of ten student-athletes to the program for the 2015-16 season.
"This class represents everything SMU Swimming is about: quality athletics and academics," said Sinnott. "The coaching staff looks forward to helping these young men succeed in the pool and in the classroom, and to grow as individuals while they are here on the Hilltop."
Lucas Schenke, a freestyler, comes to SMU from Germany. Schenke swims for SHS Hamsburg and attended Johannes-Brahms-Gynasium High School.
"I decided on SMU because it offers me not only a great chance to swim faster with a strong team, but it also provides me with an excellent education for my future," said Schenke.
Top Times (LCM):
50 free – 24.09
100 free – 51.28
200 free – 1:50.71
400 free – 3:55.31
Carson Klein, a freestyler, is from nearby Southlake, Texas, attending Southlake Carroll High School and swimming club for the North Texas Nadadores. This past season, Klein was the Texas UIL 6A State Champion in both the 200 and 500 free. He is the brother of current SMU diver Bryce Klein.
"I chose SMU because I love the city, people, coaches and school. SMU provides me with the opportunity to get a great education and additionally provides the resources to accomplish all my academic and athletic goals. I enjoy the family atmosphere of the team and the coaching staff; it's quite a unique environment. I look forward to being a part of it," said Klein.
Top Times:
200 free – 1:37.36
500 free – 4:26.50
Jonathan Gomez, who swims butterfly and IM, is a transfer from St. Peter's University in New Jersey. Gomez attended Patrick Henry High School in Roanoke, Virginia, and swims for the Scarlet Aquatics club team. Gomez was named the Most Outstanding Swimmer of the 2014 MAAC Championships after winning three events and breaking the meet record in the 200-yard butterfly. As a sophomore, he bested his 200 fly time by two seconds, and was conference champion in the 400-yard individual medley.
"SMU is a school full of opportunities," said Gomez. "The swimming program gets better every year and with the quality of the coaching, I believe that I can make history for Colombia in 2016."
Top Times:
200 fly – 1:46.24
400 IM – 3:52.80
200 IM – 1:48.76
Brandon Norman, who swims butterfly, backstroke and IM, is another transfer, coming to the Hilltop from the University of Indianapolis. Last season, Norman competed in three Championship Finals at the Great Lakes Valley Conference Championship, earning a top three finish in the 200-yard individual medley. He was also part of 800 freestyle and 400 medley relays that earned a spot on the podium. Norman, a native South Africa, attended Crawford College Lonehill High School and swims for Waterborn Swim Club.
"I chose SMU because of its high stature in both swimming and their business school," said Norman. "I believe SMU provides me with an environment in which I can excel."
Top Times:
200 IM – 1:48.92
200 back – 1:48.70
100 back – 49.83
100 fly – 49.09
Charlie Wort, a backstroker, is from Sugar Land, Texas, attending Stephen F. Austin High School and swimming for the First Colony Swim Team.
"I decided to come to SMU because the team and caliber of swimming were great fits and for the opportunities that the business school can offer," said Wort.
Top Times:
100 back – 50.25
200 back – 149.15
John Lindros, a freestyler, arrives on the Hilltop from New Jersey, where he attended Westfield High School and swims club for the Jersey Gators.
"The reason I decided to go to SMU is because it seems like a great place for me to reach my full potential athletically and academically," said Lindros. "It seems like a school full of great people that I would love to spend the next four years with."
Top Times:
100 free – 47.10
200 free – 1:40.91
500 free – 4:37.15
Aaron Schlemovitz, a distance freestyler, is the third swimmer from New Jersey in this year's class. Schlemovitz attended Ridge High School and swims club for Somerset Hills YMCA.
"I chose SMU for its academics and the swim team," said Schlemovitz.
Top Times:
500 free – 4:37.32
400 IM – 4:02.91
1650 free – 16:04.62
Alex Newberry, who swims freestyle and butterfly, is from The Woodlands, Texas, and attended The Woodlands Preparatory School. He swims club for The Woodlands Swim Team.
"I chose to come to SMU because it has the balance between academics, athletics and social interactions that I was looking for," said Newberry.
Top Times:
200 free – 1:43.41
200 fly – 1:52.16
Garrett Carson, who swims butterfly and IM, is from McKinney, Texas, and attended McKinney North High School. He swims club for Texas Ford Aquatics.
"I picked SMU for its excellent engineering school and the opportunity to swim," said Carson.
Top Times:
200 fly – 1:53.46
200 IM – 1:54.67
Kianu Kitching joins the Mustangs from Antibes, France, and swims for Cercles Des Naguers Cannes.
"I chose SMU for its high level of academics and the excellent reputation of the swimming program."
Top Times (LCM):
100 back – 57.66
100 back – 2:05.55
"I am very excited about this incoming class, and know they will be a great addition to SMU swimming," Mitch Dansky, assistant coach and recruiting coordinator, said. "We wanted to bring in individuals who were driven, committed and competitive, not only in the pool but in the classroom as well."