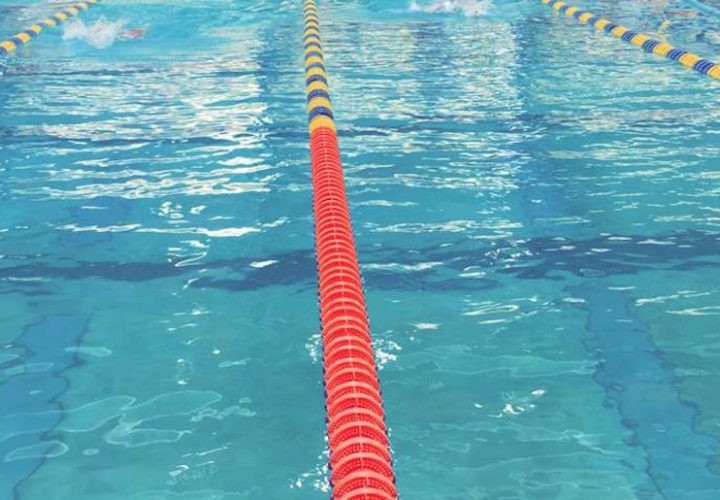 Photo Courtesy: Mary Pruden
Agon is the proud sponsor of all high school coverage (recruiting, results, state championships, etc.) on SwimmingWorld.com. For more information about Agon, visit their website?AgonSwim.com.?National Records for High School Are Pending Application Verification.? Click Here to Learn More
Agon is the proud sponsor of all high school coverage (recruiting, results, state championships, etc.) on SwimmingWorld.com. For more information about Agon, visit their website AgonSwim.com.
E.D. White Catholic High School swept the Louisiana High School Division 3 State Championship swim meets last night. E.D. White Catholic High School scored 314 points to University High's 242 points to win the girls meet. Four Division III records fell in the girls meet. Two fell in the boys. On the boys side E.D. White totaled 361 points to Episcopal High School's 240 points.
Girls
University High took the win in the 200 medley relay. Johannah Cangelosi, Abby Baumgartner, Emily Peak, and Jenna Van Hoogstraten touched in 1:52.30, a new Division 3 record, lowering the 1:53.33 set in 2003.
After top seed Cangelosi was DQed in the 200 freestyle Cabrini's Sarah Keith won the event in 1:58.56, the only swimmer under two minutes. Cangelosi bounced back with a runner up (58.75) 100 back, behind Parkview Baptist freshman Rylee Moore (55.56). Moore also won the 100 fly in 57.66, ahead of E.D. White's Molly Hansen (59.75). Hansen added a second silver in the 100 breaststroke (1:08.44). Baumgartner won the event in 1:07.08, a new Division III record.
Another Division III record fell in the 200 IM. Jolee Liles of Parkview Baptist touched in 2:02.21. That lowered her own Division and state marks. Baumgartner was second (2:14.47).
Cabrini's Kathryn Mipro (53.66) edged Loyola College Prep's Katherine Bush (53.71) for the 100 freestyle victory. The two were also first and second respectively in the 50 freestyle in 24.67 and 24.80.
A second relay record of the day fell in the 200 freestyle relay. Cabrini's Madisyn England, Rachael Mipro, Sarah Keith, and Kathryn Mipro combined for a 1:42.34, just .06 under the old state mark.
University High was back on top in the 400 freestyle relay. Cangelosi, Peak, Baumgartner, and Van Hoogstraten touched in 3:44.09.
Boys
The E.D. White boys finished .01 faster than the meet record in the 200 medley relay. Collin Klingman, Jacques Rathle, Jude Pere, and Grant DeGravelle posted a 1:40.90.
DeGravelle won the 50 free (22.23) and was runner up in the 100 free (49.68). The senior was not far behind Saint Louis High School senior Caleb Wyninger (49.16). Wyninger also won the 200 free (1:46.36).
Rathle was another winner for E.D. White. The freshman posted a 1:56.21 200 IM and cleared a minute in the 100 breaststroke (59.79). Christopher Richardson, an eighth grader from University High, won the 500 free in 4:51.85.
Saint Louis High's Isaac Etherton was first to the wall in the 100 fly (52.33), just ahead of David Thibodeaux Stern's Griffen Foreman (52.54). Alex Noel of St. Charles Catholic touched in 53.33 for 100 backstroke gold.
Jack Chapman, Jordan Jensen, Kaile Levaino, and Noel combined for a 1:32.80 to win the 200 freestyle relay for St. Charles Catholic.
E.D. White ended the meet with another Division III record. DeGravelle, Pere, Klingman, and Rathle swam a 3:16.42 to win the 400 freestyle relay.
Full results available here.
Full team scores available here.