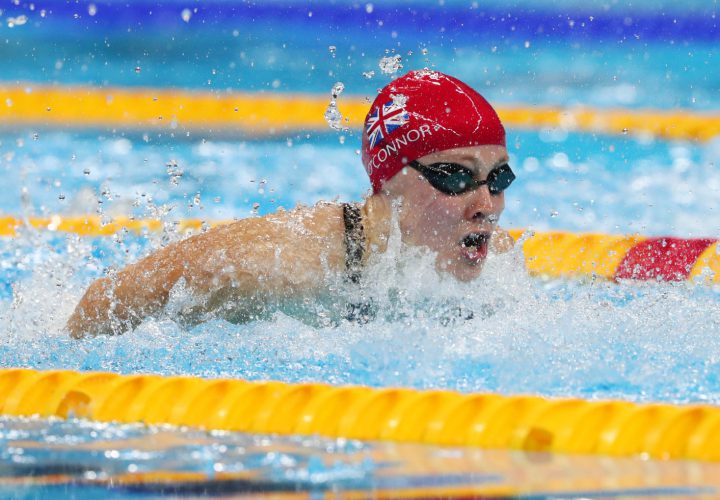 Photo Courtesy: Rob Schumacher-USA TODAY Sports

Editorial Coverage Sponsored By FINIS
Women's 200 IM Semi-Final:
Great Britain's Siobhan-Marie O'Connor remained smooth throughout the entire first heat of the women's 200 IM semi-finals, leading wall-to-wall. O'Connor topped Australia's Alicia Coutts and the USA's Maya DiRado to finish first in heat one in with a 2:07.57 for a new British Record.
Hungary's "Iron Lady" Katinka Hosszu recovered quickly from her gold medal performance in the women's 100 back to claim the second place seed with a 2:08.13.
DiRado's swim of 2:08.91 earned her the third place seed, while fellow American Melanie Margalis returns as fifth with a 2:10.10.
China's Ye Shiwen looked substantially stronger in the semi-finals of the 200 IM than she did in day one's 400 IM, qualifying fourth overall with a 2:09.33.
Courts picked up the sixth place seed with a 2:10.35, while Canada's Sydney Pickrem grabbed seventh with a 2:10.57.
Russia's Viktoriia Andreeva was eighth in semi-finals with a 2:10.87.