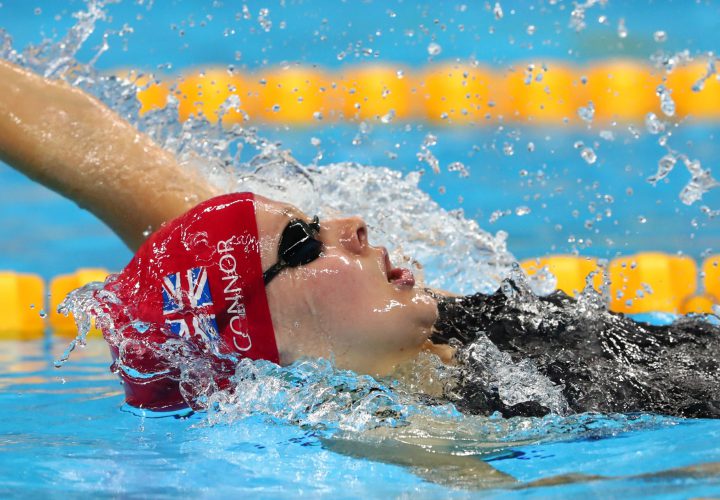 Photo Courtesy: Rob Schumacher-USA TODAY Sports
Editorial content for the Commonwealth Games coverage is sponsored by TritonWear. Visit TritonWear.com for more information on our sponsor. For full Swimming World coverage, check event coverage page.
England's Siobhan-Marie O'Connor dominated the 200 IM to take the championship at 2:09.80.
Canada's Sarah Darcel (2:11.14) took second ahead of compatriot Erika Seltenreich-Hodgson (2:11.74).
England's Aimee Willmott took fourth (2:12.07), followed by Australia's Blair Evans (2:12.76), Scotland's Hannah Miley (2:13.29), England's Abbie Wood (2:13.72) and Australia's Meg Bailey (2:14.58).