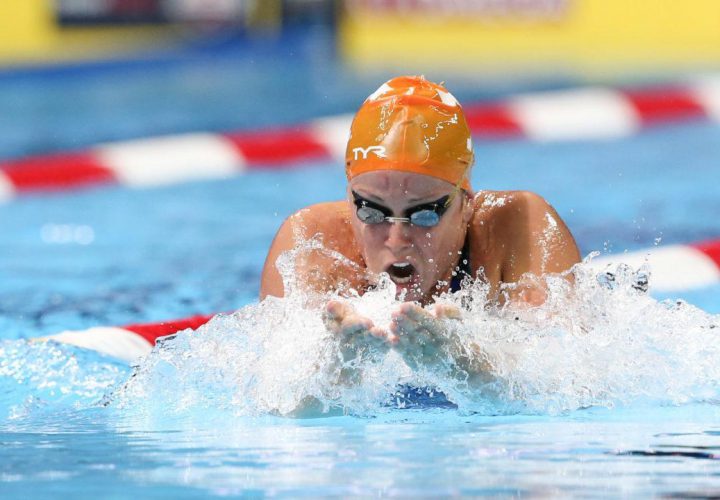 By Dan D'Addona.
It is a slow week for the SEC in terms of number of meets, but even though there are just two this week, they will be fast.
In fact, the two meets might end up being the closest dual meets of the SEC season.
Here is a look at the matchups:
Auburn at Tennessee
Two of the most evenly matched teams in the nation square off in an SEC dual meet when Tennessee hosts Auburn on Friday.
Auburn is ranked No. 10 in the men's College Swimming Coaches Association of American poll, while the Tennessee men are not far behind at No. 13. Meanwhile the Auburn women are No. 10 with the Lady Volunteers right on their heels at No. 11. This meet has all the makings of a classic. Both teams have lots of stars, led by Tennessee's Kira Toussaint. Both teams have loads of depth and strong relays. This meet could come down to any number of things from the final relay to diving to someone earning a touch-out for third place in an individual event somewhere in the meet.
Georgia at Missouri
On Thursday, the undefeated Georgia Bulldogs will head to Missouri for an SEC powerhouse dual meet. Yes, Missouri is an SEC powerhouse. The Tigers are ranked in both the women's (No. 17) and men's (No. 20) polls and have entered the upper echelon of the SEC, which is one of the nation's top conferences. The Tigers just haven't made the move into a national contender yet.
But the Bulldogs (No. 7 in the men's poll and No 8 in the women's poll) know they can't look past Missouri, which features several All-Americans. Both teams have plenty of depth, leaving it up to the stars. Both teams have stars.
Missouri is led by Michael Chadwick, but Georgia is a little more star-studded with Chase Kalisz, Olivia Smoliga, Javier Acevedo, Gunnar Bentz and the Litherland brothers. The Bulldogs have a strong chance of remaining undefeated with a strong performance against the Tigers.