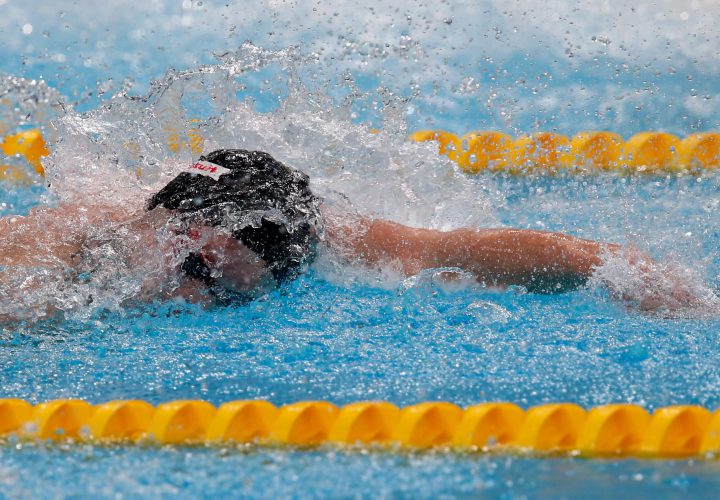 Scott Duncan.
Photo Courtesy: SIPA USA
Editorial content for the Commonwealth Games coverage is sponsored by TritonWear. Visit TritonWear.com for more information on our sponsor. For full Swimming World coverage, check event coverage page.
Scotland's Duncan Scott surged to the championship in the men's 100 free at the Commonwealth Games. Duncan won the race in 48.02, holding off a charging Chad le Clos from South Africa, who finished second in 48.15, tied with Australia's Kyle Chalmers (48.15).
Australia's Cameron McEvoy (48.44) was fourth, followed by Trinidad & Tobago's Dylan Carter (48.60), Australia's Jack Cartwright (48.62), Canada's Yuri Kisil (48.80) and New Zealand's Daniel Hunter (49.30).