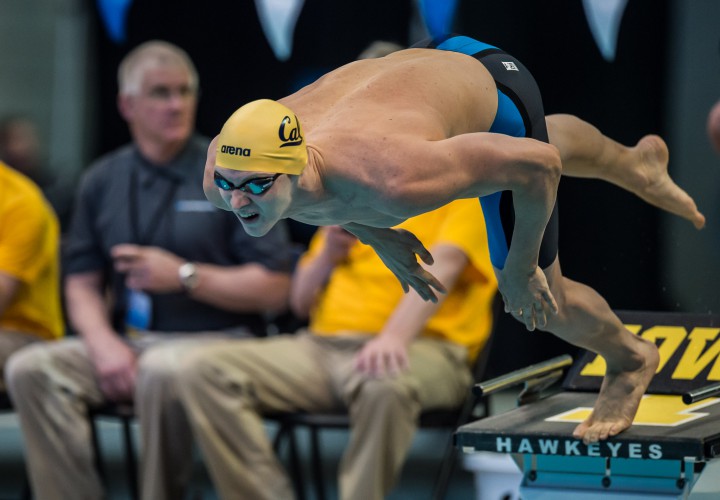 Photo Courtesy: Peter H. Bick
Editorial content for the NCAA Division I Championships is sponsored by Nike Swim. For full Swimming World coverage, check out our coverage page.
Ryan Murphy was only concerned about the race at hand tonight in the 400 medley relay, and was not thinking about going after the NCAA record in the 100 backstroke. But his 44.17 in the leadoff leg gave California a big cushion, which was whittled away as the race progressed. In this interview with the media, Murphy talked about the race and gave his thoughts on the team's performance in finals and how the team will bounce back and swim fast on the second day.