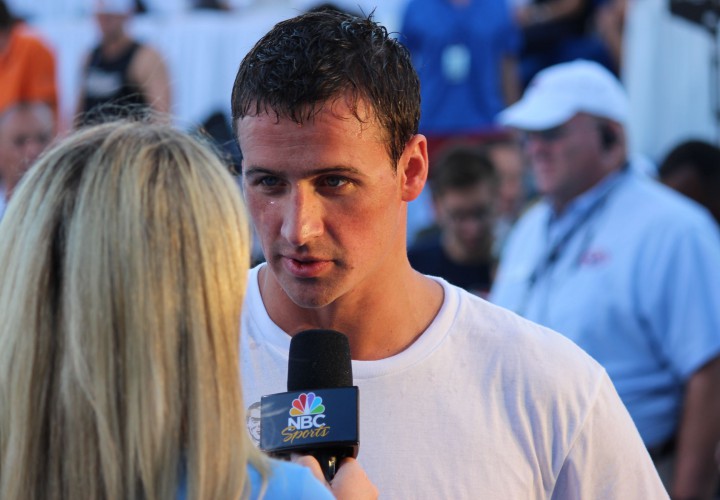 Photo Courtesy: Griffin Scott
Four-time Olympian and current LCM World Record holder Ryan Lochte visited Marjory Stoneman Douglas High School in Parkland, Florida, where he met with the swim and water polo teams. In social media posts on Twitter and Instagram, Lochte said he met with the families of Nicholas Dworet, who was killed in the shooting last month at the school.
Dworet was a team captain for Marjory Stoneman Douglas High School's swim team. Lochte wore the school's cap at finals of the Plantation Sectionals meet that he is competing at this weekend.
Lochte also announced in his social media posts, that he will dedicate his swims at the 2020 Tokyo Olympics to Nicholas and the Parkland community, if he ends up making the team.
You can donate to "Swim For Nick" foundation, which was started after the Parkland shooting to raise awareness.