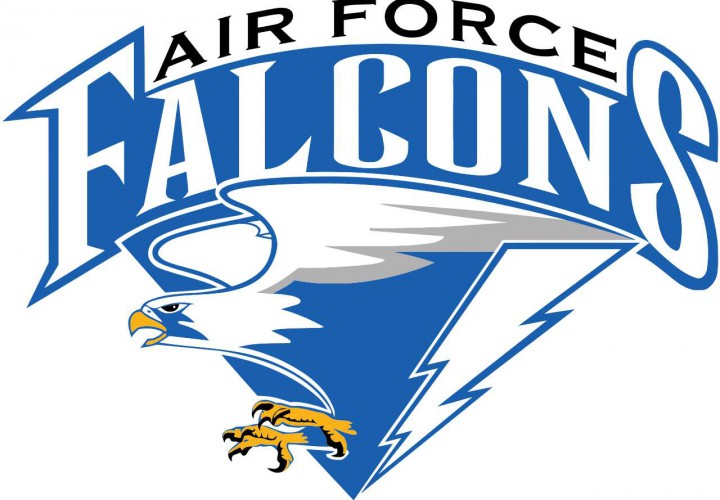 Photo Courtesy: Air Force Athletics
Ryan Brown has been named the head coach of the Air Force water polo team, as announced today by Director of Athletics Jim Knowlton. Brown replaces Jeff Heidmous, who has retired after coaching the Falcons for 25 seasons.
Brown just completed his seventh season with the Air Force water polo team, serving the last four seasons as the associate head coach. He came to the Academy in 2011 and brought more than a decade of experience coaching at the high school, college and national levels.
"I am thrilled that Ryan Brown has agreed to become our next head coach," Director of Athletics Jim Knowlton said. "He has been part of our family the last seven years and I'm confident that he will continue to build leaders of character for our Air Force and nation. He has a remarkable track record of success at every level and we are excited to see where he will take our water polo program."
Prior to his arrival at the Academy, Brown spent six years as an assistant for the USA Men's Senior National Water Polo Team, working with the program from 2006 until 2011. In 2008, Brown helped guide the U.S. team to a silver medal at the Summer Olympics in Beijing, its best showing in 20 years. Starting in 2009, Brown also served as the head coach of the USA Junior National Water Polo Team.
Brown also spent six seasons as the head women's water polo coach at the University of the Pacific prior to working with the men's national team. In 2005, he led the Tigers to their highest win total in program history. Meanwhile, Brown also served as an assistant coach for the men's team during the 2002 season and in 2003, served as the assistant men's coach for the USA World University Games team.
"I am honored to accept the head coaching position at the US Air Force Academy," Brown said. "I want to thank Mr. Knowlton for his support in allowing me the privilege to lead this wonderful team here at the Academy.  I am so grateful to have been mentored by one of best, Jeff Heidmous, and I want to thank him for all of his time and service to this sport and team.  It is been an absolute privilege to work with our outstanding cadet athletes and I am excited to continue the success that Jeff has built with this program."
Brown, a two-year starting goalkeeper for the Tigers during his collegiate career, graduated from Pacific in 2000 with a bachelor's degree in business administration, while receiving his MBA from UOP in 2001. During his time at Pacific, he started a water polo club team, serving as director and head coach from 1999 until 2006.
"Ryan was the clear standout in our national search," said associate athletic director George Nelson. "I look forward to working with him and watching him build on our successful water polo history."
Brown also served as the boys' youth director and head coach for the SoCal Water Polo Club, as well as an assistant coach for the boys' and girls' water polo teams at Foothill High School in Santa Ana, Calif.
Brown currently resides in Monument with his wife, Rebekah, and their sons, Reese (9) and Russell (7).
Press release courtesy of U.S. Air Force Academy Athletics.