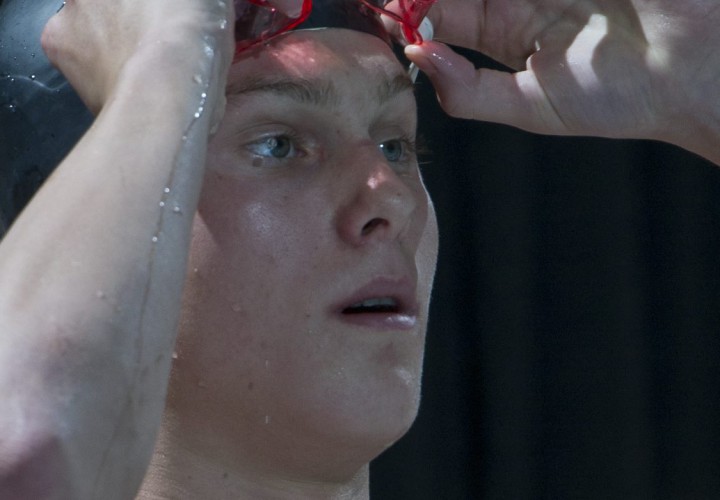 MOSCOW, Russia, May 27. RUSSIA did not send a strong team to the 2012 European long course championships, choosing to focus on the Olympic Games coming up in three months as were many other European countries. But the team of 34 attending this year's edition in Berlin will aim to beat the lofty seven golds Russia obtained at the fully-attended 2010 meet, a goal that might be possible based on the names on the list.
The top name is inarguably Vladimir Morozov, who will be attending his first long course European championships. As the top-finishing European in the 50 and 100 freestyles at last year's world championships, Morozov is in prime position to give his home country more prestige in the year before hosting the world championships. Morozov's presence will help the 400 freestyle relay, which placed third at worlds last year.
Morozov will lead a very talented group of freestylers on the Russian squad. Sergey Fesikov, Andrey Grechin, Danila Izotov, Nikita Lobintsev, Nikolai Skvortsov and Alexander Sukhorukov will give depth to the 50, 100 and 200 freestyle events, as well as give the Russian coaches plenty of relay options.
The lone male Olympic individual medalist from Russia at the 2012 Olympics, Evgeny Korotyshkin will swim in Berlin for continental supremacy in the 100 fly. A notable absence from the list is Vyacheslav Sinkevich, who has been showing promise in breaststroke but did not perform well at the qualifying meet. According to the Russian federation, Sinkevich and others could earn a spot on the team at the Russia Cup in July, one month before the European championships.
Only eight names are listed on the women's side, and chief among those is Veronika Popova. She will look to continue her amazing meet at the national championships that included a national record in the 200 free. Young talents Daria Ustinova in the backstrokes and Svetlana Chimrova in the butterfly will help Russia's medley relays, though the two could also find themselves holding individual medals in their respective events.
Men's roster:
Vyacheslav Andrusenko, Grigory Falko, Sergey Fesikov, Dmitry Gorbunov, Andrei Grechin, Danila Izotov, Ilya Khomenko, Nikita Konovalov, Evgeny Korotyshkin, Alexander Krasnykh, Alexander Kudashev, Anton Lobanov, Nikita Lobintsev, Artem Lobuzov, Vladimir Morozov, Andrey Nikolaev, Alexander Palatov, Kiril Prigoda, Vyacheslav Prudnikov, Andrei Schabasov, Nikolay Skvortsov, Alexander Sukhorukov, Oleg Tihobaev, Ivan Trofimov, Nikita Ulyanov, Zanko Vsevolod
Women's roster:
Victoria Andreeva, Mariya Baklakova, Svetlana Chimrova, Yana Martynova, Margarita Nesterova, Veronika Popova, Vitalina Simonova, Daria Ustinova