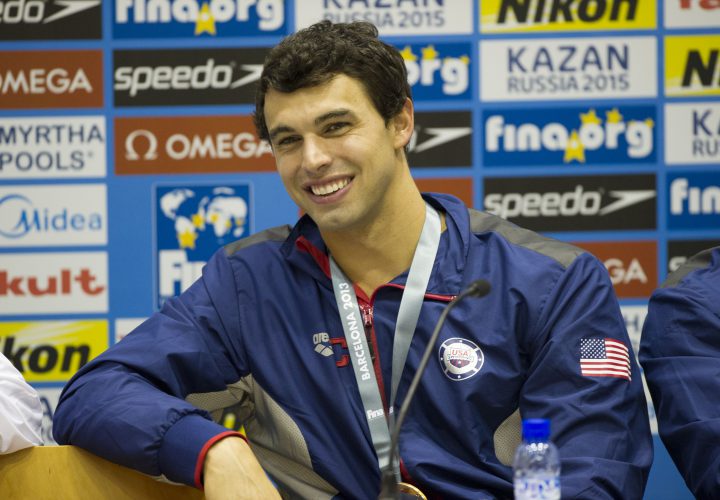 Photo Courtesy: Joao Marc Bosch
Full wall-to-wall coverage, including photo galleries, athlete interviews, recaps and columns are available at the Event Landing Page
LONDON, England, July 31. NOT long after accepting a gold medal as part of the American foursome that competed this evening in the 800 freestyle relay, Ricky Berens told a reporter from his hometown newspaper that he was retiring.
Berens, 24, told Scott Fowler of the Charlotte Observer in North Carolina that "I couldn't have picked a better way to go out." Berens added that he hadn't had more than two weeks off from training or competing since he was a high school student, and wanted to explore options outside the pool.
Berens won two medals at these Olympic Games, also earning a silver as part of the team that competed in the prelims of the 400 free relay on Sunday. Berens won a gold in 2008 as part of the 800 freestyle relay. He's also part of the squad that holds the world record of 6:58.55, set at the 2009 world championships.
He also helped the University of Texas win the national title in 2010 and was voted the Male High School Swimmer of the Year by Swimming World Magazine in 2006.