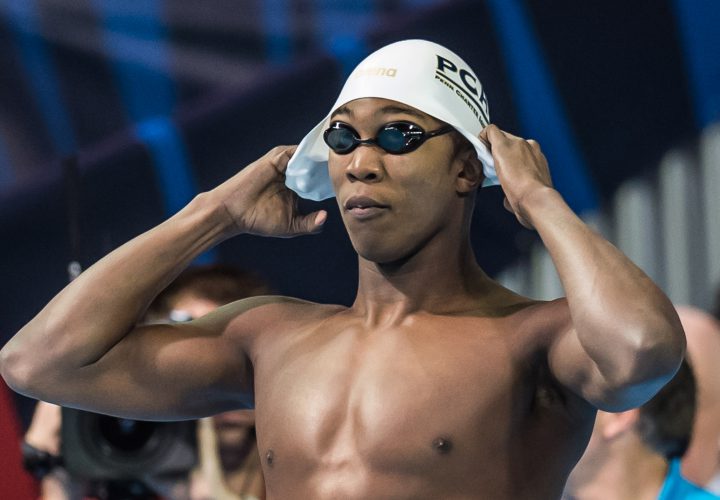 Photo Courtesy: Peter H. Bick
Agon is the proud sponsor of all high school coverage (recruiting, results, state championships, etc.) on SwimmingWorld.com. For more information about Agon, visit their website AgonSwim.com.
To report a college commitment, email HS@swimmingworld.com. Join Swimming World's Watch List
One of the biggest names in the class of 2018, Pennsylvania-native Reece Whitley gave a verbal commit to the Cal Golden Bears and head coach Dave Durden on Saturday. Whitley announced his commitment via Twitter.
Whitley has been one of the most sought after recruits in the country. His best breaststroke times are 51.84 and 1:52.37 in short course yards. He broke the national high school record this year in the 100 breast with his 51.84 in February.
Whitley's best time in the 100 breast would have put him in the championship final at this year's NCAA championships, and his 200 best would have placed him fourth.
Whitley was also a member of the 2015 National Junior Team that competed in Singapore at the FINA World Junior Swimming Championships. Whitley picked up a silver medal in the 100 breaststroke at those World Junior Championships with a 1:01.00, behind Russian Anton Chupkov. He also swam on the silver medal-winning 400 medley relay team at those championships. He was also fourth in the 200 at that meet.
His best long course times are 1:01.00 and 2:11.30, both of those times happening when he was 15. Whitley was 13th in the 100 (1:01.41) and 14th in the 200 (2:15.18) at last summer's Olympic Trials.
Whitley can also swim a fast 200 and 400 IM, where he swam a 1:43.93 and 3:47.15 at the East Junior National Championships last December. He will join a Cal team in the fall of 2018 that is already getting National Junior teamers Ryan Hoffer, Sean Grieshop and Bryce Mefford coming in the fall of 2017.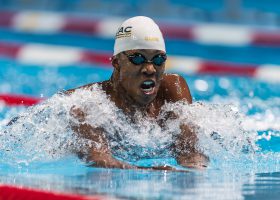 Agon is the proud sponsor of all high school coverage (recruiting, results, state championships, etc.) on SwimmingWorld.com. For more information about Agon, visit their website AgonSwim.com. Reece Whitley continued to impress
To report a college commitment, email HS@swimmingworld.com.
Join Swimming World's Watch List