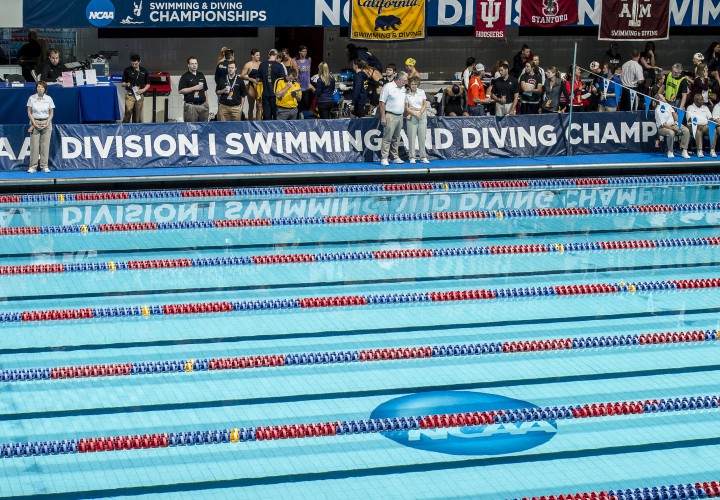 Photo Credit: Peter H. Bick
Agon is the proud sponsor of all high school coverage (recruiting, results, state championships, etc.) on SwimmingWorld.com. For more information about Agon, visit their website Agonswim.com.
PHOENIX – Breonna Barker, the top-ranked recruit out of Oklahoma, has verbally committed to swim at the University of Kansas next year, as another round of verbal commitments has rolled in. Below are a few recent commitments from the past several days.
Cami Andreini – Towson University
Cary, NC
Green Hope High School/Triangle Aquatic Club Titans
Breonna Barker – University of Kansas
Broken Arrow, OK
Broken Arrow High School/SwimTulsa
Mary Beckwith – Vanderbilt University
Marietta, GA
Walton High School/Stingrays
Lila Best – US Naval Academy
Atlanta, GA
Riverwood High School/Stingrays
James Boone – Purdue University
Aurora, CO
Grandview High School/Colorado Stars
Molly Brickman – Dartmouth College
New York, NY
Asphalt Green Unified Aquatics
Jacob Hedrick – Providence College
Council Bluffs, IA
Creighton Prep High School/Greater Omaha Aquatics
Madeline Limanek – University of Vermont
Williston, VT
Kathleen McGee – Michigan State University
Farmington Hills, MI
Mercy Catholic High School/Novi Sturgeons
Rachel Pelzek – Western Kentucky University
Woodstock, GA
Sequoyah High School/Chattahoochee Gold Swim Club
Natasha Reidenbach – Towson University
Boulder, CO
Boulder High School/Boulder Swimming
Owen van Krimpen – California State University Bakersfield
Boston, VA
Eastern View High School/Nation's Capital Swim Club