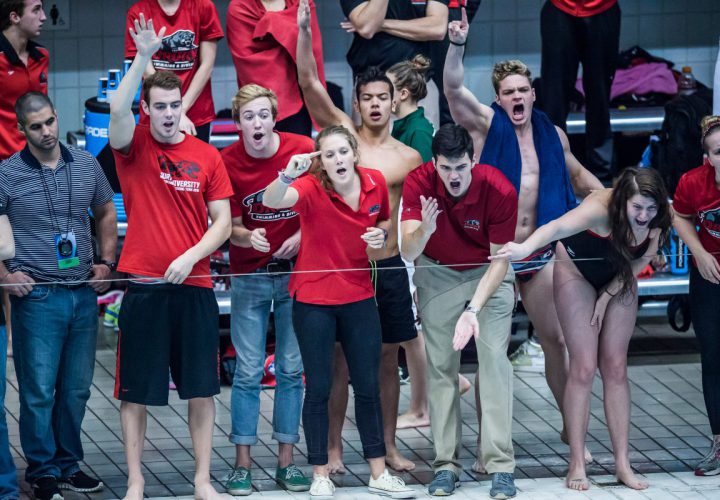 Photo Courtesy: Peter H. Bick
The ballots are in and the votes counted for the CSCAA – TYR Top 25 preseason poll. The Drury Women and Queens University of Charlotte Men top the first College Swimming and Diving Coaches Association of America / TYR Top 25 Swimming & Diving Poll of the 2017-18 season. Rankings are compiled by CSCAA-member coaches and released on a bi-weekly basis.  The next polls will be released November 14, 2017.
Press release courtesy of the CSCAA.