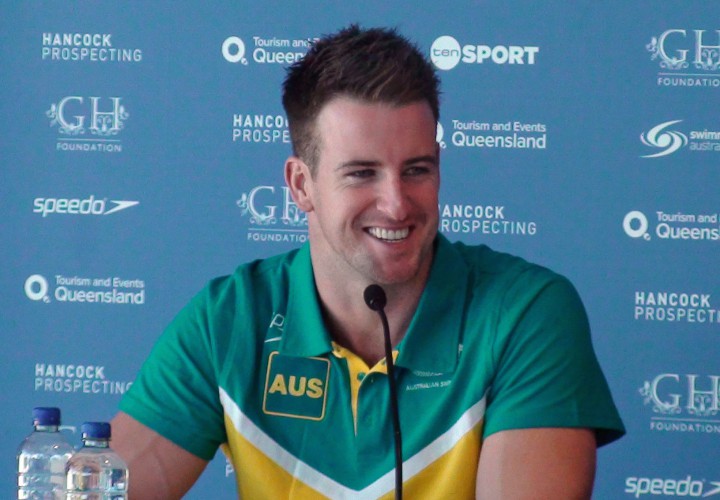 Editorial coverage for the Pan Pacific Championships is proudly sponsored by Master Spas! For complete coverage of the Pan Pacific Championships, check out our event landing page.
GOLD COAST, Australia, August 19. SIX members of the Australian swimming team — James Magnussen, Cate Campbell, Bronte Campbell, Taylor McKeown, Thomas Fraser-Holmes and Mack Horton — and head coach Jacco Verhaeren held a press conference 48 hours before the start of the 2014 Pan Pacific championships.
In this video, the swimmers and Coach Verhaeren talked about preparing to race in Australia against the top talent from Japan, Canada, the United States, Brazil and other countries. All six of the swimmers attended the Commonwealth Games, and they talk about their experiences in Glasgow and the anticipation of following up their performances there with more fast swims in front of a home crowd.