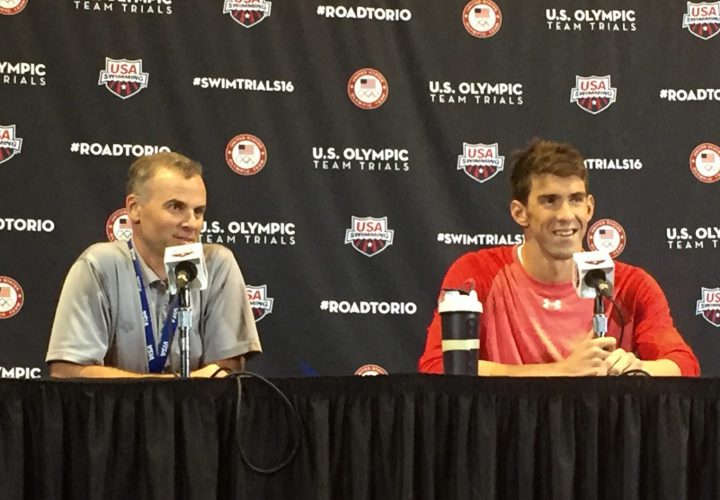 Photo Courtesy: Brian Honicky
Editorial Coverage provided by

In one of the most highly anticipated events of Trials, all eyes were on the middle two lanes during the men's 200 IM final.
Twenty-two time Olympic medalist Michael Phelps won the event in 1:55.91, his fourth consecutive Trials win. This will be his second event for Rio after winning the 200 fly earlier this week.
Phelps, who became the first male swimmer in history to win the same event in three consecutive Olympics, will get the chance to defend his title next month.
Ryan Lochte, who called their rivalry one of the greatest in sports, finished second in 1:56.22. Their times rank second and third in the world this year.
The two, who finished nearly three seconds ahead of the rest of the field, will represent Team USA in this event for the fourth consecutive Olympic Games. The dynamic duo finished first and second in this event in 2004 and 2012 and first and third in 2008.
Phelps won his first 200 IM gold medal in Athens with a time of 1:57.14. In Beijing, Phelps won in 1:54.23 en route to winning an unprecedented eight gold medals. Phelps won this event in London in 1:54.27.
Phelps said he's not pleased with the time but knows he will be faster in Rio. He also talked to the media about his 100 fly, how he's recovering, his rivalry with Lochte, and how he's trusting the process.
Press Conference: