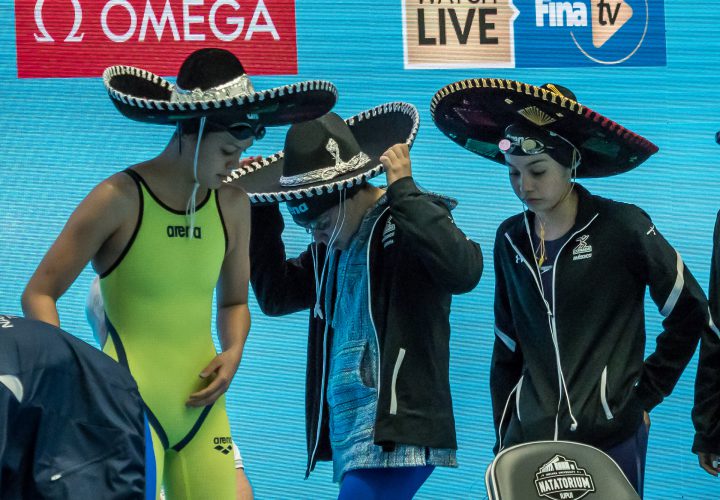 Photo Courtesy: Peter H. Bick
The sixth and final day of the 2017 FINA World Junior Championships are here and multiple swimmers set themselves up during prelims to add to their medal collections.
Hungary's Kristof Milak qualified at the top of the men's 200 fly and will be looking to collect his fourth gold medal, while the Canadian women continued to dominate the relay scene with another top showing in the 400 medley relay.
All week, Swimming World chief photographer Peter H. Bick will be on deck capturing the action and excitement in Indianapolis. Visit the 2017 FINA World Junior Championships meet page for full results, recaps, features and more!
View day six prelims photo gallery:
This slideshow requires JavaScript.