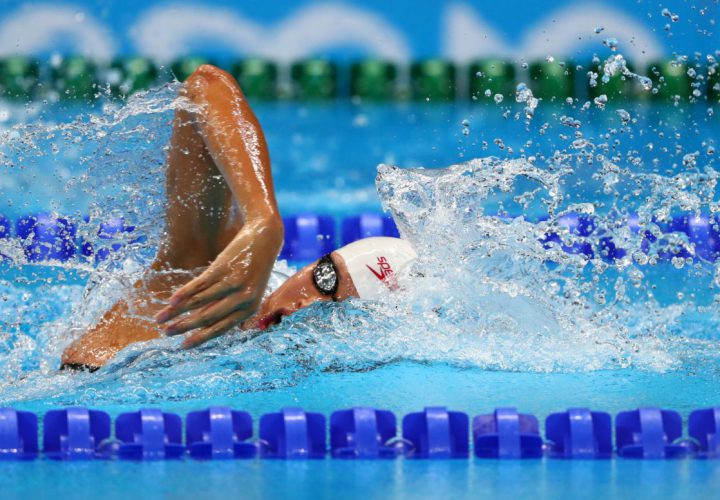 Photo Courtesy: Rob Schumacher-USA TODAY Sports
This week's Performance of the Week goes to Chinese swimmer Zhu Menghui, who set a new junior world record at the Beijing stop of the 2016 FINA World Cup Circuit last week. Competing in the 50 freestyle, the 17 year old Chinese swimmer touched the wall in 24.00 to tie for first with Danish swimmer Jeanette Ottesen. That swim cleared the previous mark by .09 to put her name in the record books.
As junior world records are a relatively new concept, having only been introduced by FINA is 2015, many of the existing short course records are "benchmark" times that don't have a name associated with them. The benchmark time for the women's short course 50 freestyle was a 24.09, which Zhu was able to clear by almost a tenth and just miss breaking into that 23-second range.
While only 17, Zhu is no stranger to international competition. She competed for China in the 4 x 100 medley and freestyle relays, and was one of the fastest junior swimmers in the individual 100 freestyle. She finished in ninth in the semi-finals of that event, touching in 53.98 and just missing a spot in finals.
Congratulations Zhu Menghui on earning Swimming World's Performance of the Week!