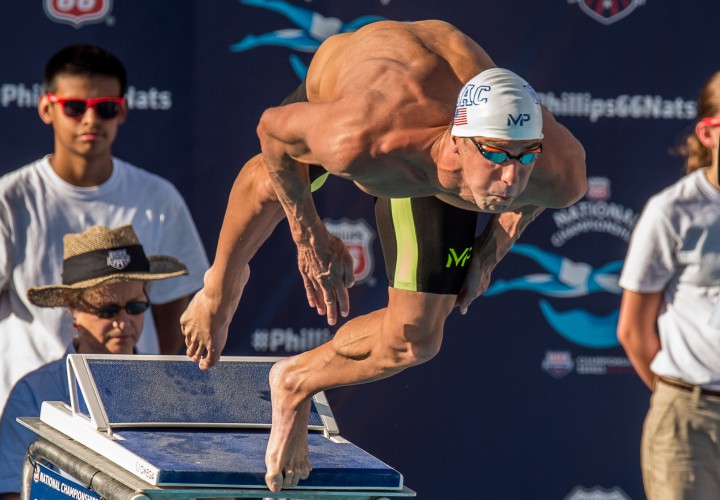 Photo Courtesy: Peter Bick
With the FINA World Championships in the books and just three sessions remaining at U.S. Nationals in San Antonio, Associated Press lead swimming writer Paul Newberry joined Swimming World's David Rieder to discuss some of the action, including Michael Phelps' bounce-back performance at Nationals, where he has posted the top time in the world in both butterfly events.
Newberry explained why he expected Phelps to swim so fast this week at Nationals and how he thinks some of the comments from 100 fly World Champion Chad Le Clos may have motivated Phelps. He also gave his takes on Katie Ledecky's dominating performance at the Worlds and also on Missy Franklin's disappointing results in Kazan.