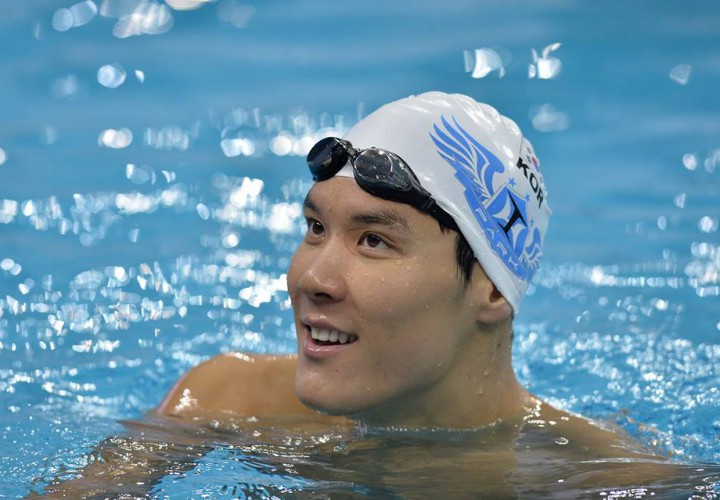 Photo Courtesy: Asian Games

Editorial Coverage Sponsored By FINIS
Park Tae-Hwan will be allowed to compete in Rio after an uncertain few months of appeals and pleas.
Prior to the 2014 Asian Games, Park tested positive for testosterone and was handed an 18 month ban. The Korean Olympic Committee initially enforced its own rule which imposes an additional three year ban from representing the national team after a doping offense. That would have kept Park out of the Rio Games, but was also considered by many to be a double jeopardy.
Despite an appeal, the committee upheld its ruling, keeping Park out of the Games. He took his case to the Court of Arbitration for Sport (CAS). Just last week, the CAS ruled in his favor.
The Korean Olympic Committee's Secretary General Cho Young-Ho told the media, "We will include Park Tae-Hwan in the list of national athletes who will take part in the Rio Olympics.
Once considered the poster boy of South Korean swimming, Park claimed one gold (400 freestyle) and one silver (200 freestyle) at the 2008 Beijing Olympics and won two silver medals at the 2012 London Games.
The 26 year old will head to Rio with the world's sixth best 400 freestyle and the 13th best 200 freestyle this year.
Read the original report from the Daily Mail here.