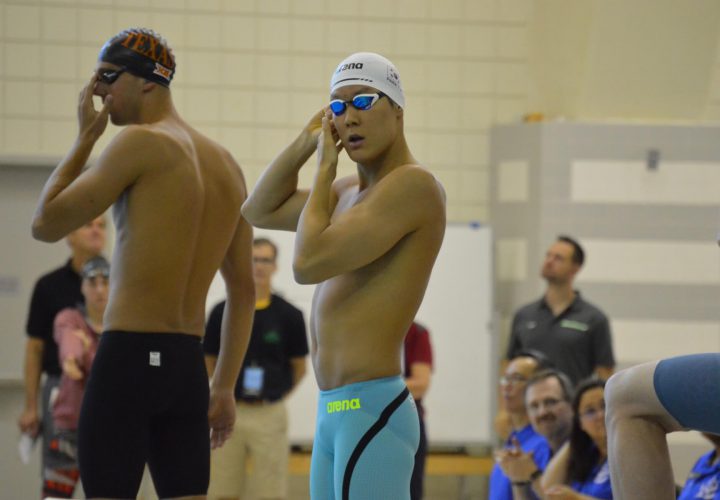 Photo Courtesy: Caroline Kosciusko
Korean swimming stars Park Tae Hwan and An Se-hyeon were named honorary ambassadors for the 2019 FINA World Championships on Wednesday. The Championships will be held July 12-28, 2019 in Gwangju, South Korea. The organizers for the championships announced the ambassadors on Wednesday in Gwangju.
Park is the most successful swimmer in South Korean history. He won a gold medal in the 400 free at the 2008 Olympics in Beijing as well as a silver in the 200 free behind American Michael Phelps. Park won silver medals in both the 400 and 200 at the 2012 Olympics in London. He also won a gold in the 400 at the 2007 and 2011 World Championships. At the recent Worlds in Budapest, he finished 8th, 4th and 9th in the 200, 400 and 1500 frees respectively.
"It's a privilege to be an honorary ambassador for the world championships held in my home country," Park told Korea JoongAng Daily. "I'll try to ensure the success of this competition."
An is one of the up-and-comers in South Korea and is the most successful female swimmer to date in the country. An walked away with two national records at the Worlds in Budapest after she finished in fourth and fifth in the 200 and 100 butterfly finals. She had the highest finish ever by a South Korean female swimmer at a World Championships.
"I'd like to thank the organizers for naming me an honorary ambassador," An said. "I thought about what I could do to promote this event, and I think my job is to continue to do well in all competitions."
An will be 22 in October while Park will be 28 at the end of this month.
To read the original report, click here.