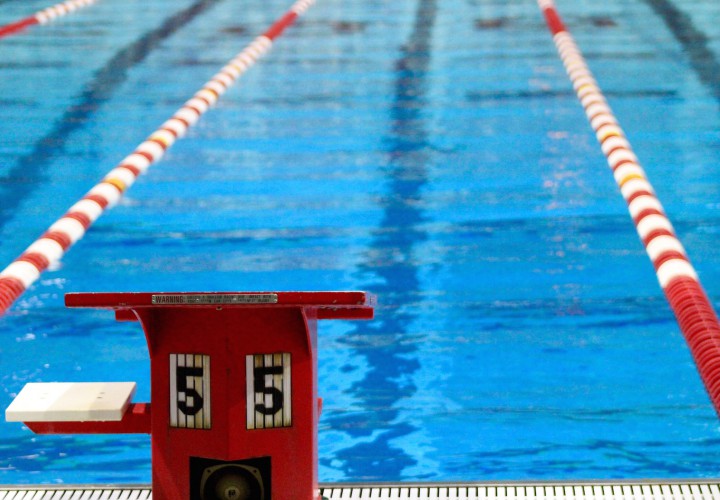 Photo Courtesy: Taylor Brien
Agon is the proud sponsor of all high school coverage (recruiting, results, state championships, etc.) on SwimmingWorld.com. For more information about Agon, visit their website?AgonSwim.com.?National Records for High School Are Pending Application Verification.? Click Here to Learn More
Agon is the proud sponsor of all high school coverage (recruiting, results, state championships, etc.) on SwimmingWorld.com. For more information about Agon, visit their website AgonSwim.com.
Palo Verde High School took home both Nevada 4A state swimming and diving championships. On the girls side, the team scored 126 points, just seven more than Green Valley's 119. Reno was third with 56 points.
The Palo Verde boys totaled 115 points. Coronado was second with 72 and Douglas High finished third with 57 points.
Girls
For Green Valley Abby Richter, Cassandra McKercher, Liz Clinch, and Victoria Navarro won the 200 medley relay by nearly five seconds in 1:45.03. Palo Verde earned a runner up finish in 1:49.89 with the team of Madi Lauger, Grace Siebmann, Olivia Dockery, and Allison Warnick.
Green Valley's Navarro dominated the 200 free in 1:50.08. Palo Verde's Dockery (1:54.31) was runner up, just ahead of Racho's Astrid Villeda (1:54.39). Green Valley won two events in a row as Richter took the 200 IM in 2:00.73. Richter was also victorious in the 100 backstroke with her 54.48.
Navarro returned to the top of the podium in the 100 freestyle with her 51.32. Palo Verde's Allie Emery (51.73) was runner up. In 23.83 Emery won the 50 freestyle. Chloe Freeman of Palo Verde swam a 55.95 to top the 100 butterfly. Freeman then topped the 500 freestyle by five seconds with her 5:00.51.
Palo Verde improved on it's runner up finish in the first relay to win the 200 freestyle relay. Emelia Piccininni, Siebmann, Freeman, and Emery touched in 1:37.54.
Reno's Regan Caulfield (460.60) won the one meter diving. Bishop Manogue's Donna Depolo dominated the 100 breaststroke in 1:01.91.
Richter, Clinch, Valerie Kitchens, and Navarro combined to win the 400 freestyle relay for Green Valley with a 3:28.35.
Boys
Legacy won the 200 medley relay in 1:38.25 with the team of McKay Mickelson, Tama Tuitama, Tristan Arruti, and Julian Rockmaker. Finishing second on their heels was Green Valley's Matas Maksimaitis, Christiaan Chandler, Terry Wright, and Hunter Mecham.
Foothill's Denver Renner posted a 1:43.18 to win the 200 free. A second back was Bishop Gorman's Nicholas Becker (1:44.81).
The 200 IM was close with Palo Verde's Mihail Amiorkov (1:52.26) edging Legacy's Tuitama (1:52.58). Amiorkov won another one with a 51.68 in the 100 backstroke. Tuitama got his gold with a 58.31 in the 100 breaststroke.
Douglass' Joe Sullivan out touched Valley's Alexander Johannsen 21.94 to 21.97. Another .01 back was Hunter Mecham of Green Valley. In the 100 free Palo Verde's Dylan Sweikert was first to the wall in 47.60.
Coronado's Timothy Newton (482.35) won the one meter diving. Sawyer Grimes touched in 4:42.13 to win the 500 free.
David Miller of Palo Verde was just quicker than Foothill's Denver Renner in the 100 fly as the two finished in 51.33 and 51.41.
Douglass' Joey Smithen, Justin Hight, Josh Smithen, and Joe Sullivan were 200 freestyle relay champions with a 1:28.43.
The 400 freestyle relay crown went to Palo Verde's Amiorkov, Richie Selznick, Ahmed Mohamed, and Sweikert in 3:13.54.
Full results available here.