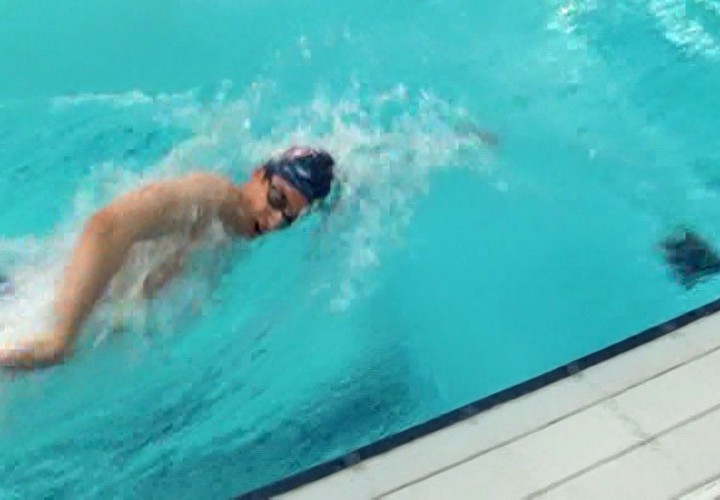 Visit our 2015 Irish Open event landing page for video interviews and on-demand race footage from Dublin!
The NCSA All-America team was in a jovial mood on Wednesday, the eve of the start of the Irish Open at the National Aquatic Centre outside of Dublin. For their second workout of the day, the 18-and-under athletes got used to the starting blocks and the flat walls for turns.
Some of the swimmers got in some crucial pace work to gauge their preparation for the meet. Swimming World's Jeff Commings is embedded with the team in Ireland and captured footage of some pace work of a few of the athletes. Coaches Paul Silver and Sid Cassidy are featured as timekeepers in these videos.
Justin Ress prepared for the 400 IM with 50 meters of backstroke and breaststroke.
Megan Moroney and Lindsay Stone got in some distance freestyle work today with three 50-meter swims.
Matthew Hirschberger, looking ahead to Friday's 1500 freestyle, swam a 100 free followed by four 50s. He's briefly joined by Alarii Leverault-Lopez in the video, who does two 50s butterfly to get ready for tomorrow's 200 fly.
Visit the Irish Open landing page for more videos from the meet, including on-demand race video from finals!