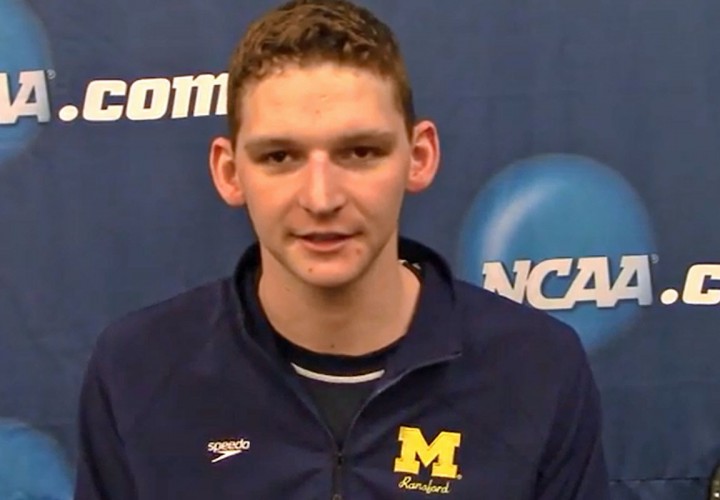 Photo Courtesy: SwimmingWorld.TV
Editorial content for the NCAA Division I Championships is sponsored by Nike Swim. For full Swimming World coverage, check out our coverage page.
P.J. Ransford usually steps on the gas pedal hard at the start of his 1650 freestyle races, but after discovering that the strategy did not work well at the Big 10 championships, the Michigan freshman talked with his coaches and devised a new plan for his debut at the NCAA championships.
In an interview with the media after his record-setting swim, Ransford talks about taking it easy in the first 300 yards and then turning on another gear to challenge for the win.