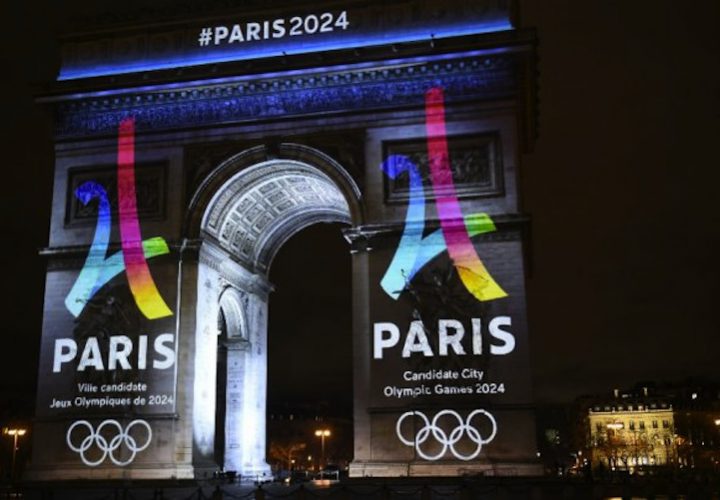 The International Olympic Committee has begun work on a plan that would award both the 2024 and 2028 Olympics to host cities this summer. Under this plan, the 2024 Summer Games would be held in Paris and the 2028 Games in Los Angeles, according to a report from the Wall Street Journal.
Those two cities are the only ones remaining in the bidding for the 2024 Games after Rome, Hamburg, Budapest and other cities have all withdrawn bids. According to the report and further commentary from Yahoo! Sports, the IOC hopes to assign the next two Games before either city "grows disinterested."
Both Los Angeles and Paris gave strong presentations to the IOC Evaluation Commission earlier this month, and InsideTheGames reported that the IOC was planning a June meeting to discuss awarding one iteration of the Olympics to each city. Now, it looks like that plan would involve Paris before Los Angeles.
Officials from both Olympic bids have explained that their interest in hosting would be for 2024, not 2028, but the IOC is reportedly willing to provide incentives for the Los Angeles bid committee to wait four more years before hosting.
Both Paris and Los Angeles have previously hosted the Summer Olympics twice. Paris hosted in 1900 and 1924, meaning that the proposed 2024 Games would come on the 100-year anniversary of its last Games. Los Angeles previously hosted in 1932 and 1984.
The United States has hosted the Summer Olympics four times. Aside from Los Angeles' two Games, St. Louis hosted in 1904, and Atlanta was the host of the Centennial Games in 1996. The 2028 Summer Games mean be a return to the U.S. after a 32-year absence and the first Summer or Winter Games since Salt Lake City hosted the Winter event in 2002.
Read more from the Wall Street Journal by clicking here and from Yahoo! Sports by clicking here.