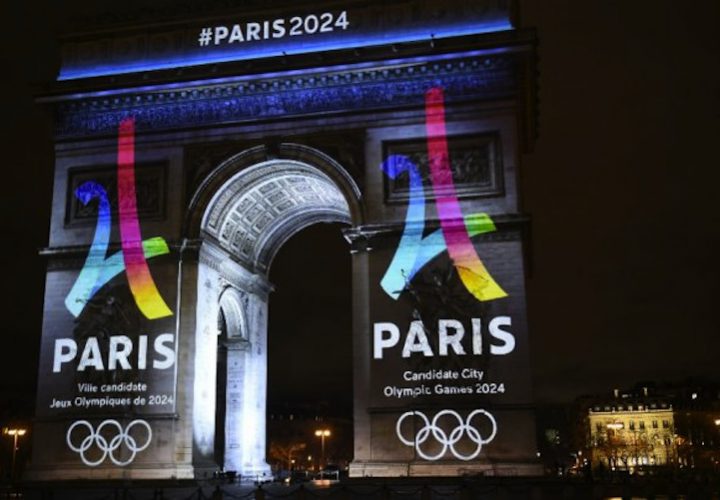 We have just about four months to go until the announcement of the site of the 2024 Summer Olympics, and possibly the 2028 Summer Olympics as well. The International Olympic Committee recently visited Paris, one of the two finalists for the 2024 Games along with Los Angeles, and they liked what the city had to offer.
IOC evaluation commission chairman Patrick Baumann praised Paris' vision for hosting the 2024 Games, but did not elaborate any further.
The IOC has four vice presidents looking at the possibility of awarding the next two Olympics to Paris and Los Angeles in September of this year in an unprecedented "win-win" scenario. Paris, however, has indicated it is only interested in hosting the 2024 Games, and holds no interest in hosting beyond that–as of right now. After three cities pulled out of the potential bid, Paris and Los Angeles remain the last two cities in line for the Games.
"I'm not even thinking that we won't get 2024," Paris Mayor Anne Hidalgo told The Associated Press when asked about the future of the bid if Paris loses.
Paris has a history with the Olympics. The city hosted the summer Games in 1900 and 1924, and presented bids for the 1992, 2008 and 2012 Games. The IOC was also founded in Paris in 1894 by French Baron Pierre de Coubertin.
The IOC also liked Paris' vision of having road cycling races finish at the Arc de Triomphe, taekwondo and fencing competition inside the Grand Palais, equestrian next to the Versailles Castle, and beach volleyball at the foot of the Eiffel Tower.
"The Paris bid can put sport in the middle of that history," Baumann said at a news conference. "And there is also the Olympic history, with the baron Pierre de Coubertin, this is where modern Olympics were born. There is a very strong link between Paris' history, the Olympics history and their will to host the games again after those of 1924."
A decision regarding the host of the 2024 Summer Olympics is expected to be made September 13 in Lima, Peru.
"We have two candidatures that do not present major risks," Baumann said. "Both cities have an Olympic tradition, venues ready to use and dedicated teams. They have a totally different historic and cultural background. The two cities have a different vision and IOC members will have to decide between the two."
You can read a full report from Daily Mail here.