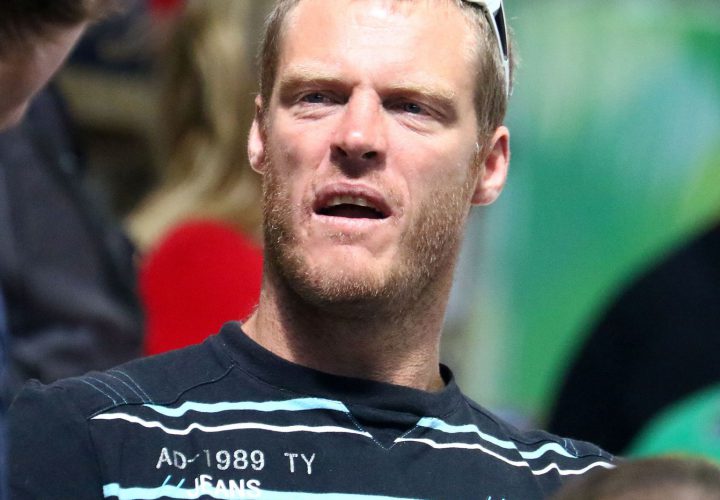 Photo Courtesy: Anesh Debiky/Swimming South Africa
37-year-old Terence Parkin from South Africa was born deaf. He has won 33 Deaflympic medals and is the most decorated Deaflympic athlete in the world. Parkin's greatest achievement is perhaps winning the silver medal in the 200 breast at the 2000 Olympics in Sydney.
Parkin has recently been honored by the Princess Charlene of Monaco Foundation as Global Brand Ambassador for the Deaf and Blind. Parkin has used his role as an ambassador to travel across the world giving talks on various issues such as water safety and teaching children how to swim.
Parkin recently represented the Foundation at the 2017 Deaflympics in Turkey and met with Deaflympic officials. He has also been invited to speak on behalf of the Foundation in a number of countries including Pakistan, Russia, Australia, China and the Philippines.
The World Health Organization estimates that 40 people die from drowning every hour. This motivated Her Serene Highness, Princess Charlene of Monaco, to create the Foundation and eventually hire Terence. Her Serene Highness hopes the Foundation will help teach more kids how to swim and avoid drowning. The Foundation works worldwide to raise awareness about the dangers of drownings in children and teaching how to prevent such drownings from happening.
Princess Charlene of Monaco was a swimmer on the South African National Team with Parkin when she was known as Charlene Wittstock.
"Terence is an incredible athlete who has shown dedication and passion for his sport, and has never let any obstacles stand in his way on his path to achieve great things. We welcome him to the Foundation, where we know that he will continue to do excellent work," Her Serene Highness said.
Fellow South African Olympic medalist, Ryk Neethling is the CEO of of the Princess Charlene of Monaco Foundation and is also looking forward to working with Parkin.
"He is such a powerful role model for children everywhere, and an inspiration for anyone who is struggling to overcome the odds. I admire his sporting achievements and his subsequent work and look forward to seeing what's next for him and the Foundation, which does such invaluable work."
To read the original report, click here.