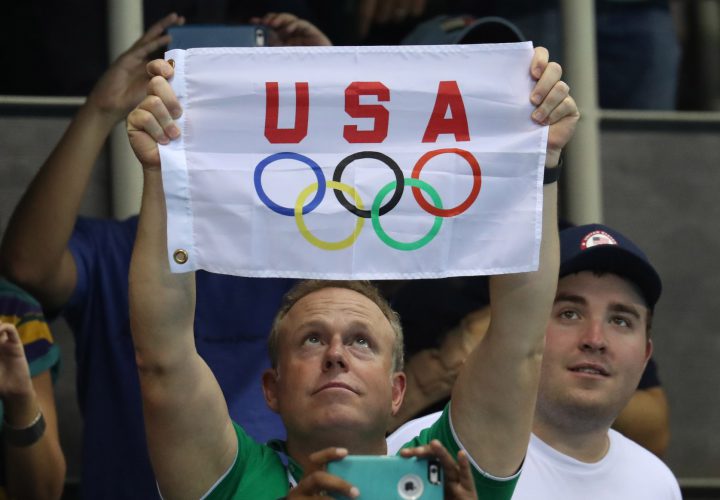 Photo Courtesy: Kevin Jairaj-USA TODAY Sports
By Dan D'Addona.
The OLY initiative gives an athletic equivalent to the academic PhD.
It has been met with mostly praise since it was announced on Nov. 11. But the OLY post-nominal status, started by the World Olympic Association allowing Olympians to use OLY at the end of their signatures, like a PhD, has also drawn the line on who can be involved.
Members of the 1980 U.S. Team, which boycotted the games in Moscow, are not permitted to use this designation, according to the committee, because they did not compete in the Olympic Games.
"Thank you for your interest in the OLY initiative. The use of OLY is only offered to athletes who have competed in a Summer or Winter Olympic Games. While we respect the incredible achievement and effort that goes into qualifying for an Olympic Games, the ability to award the OLY designation to athletes who did not or were not able to compete at an Olympic Games, for reasons of NOC boycott or similar, does not fall within our existing mandate," the committee wrote to athletes from the United States who qualified for the Olympics but did not compete.
It is a line in the sand that has caused mixed reactions.
"While I certainly can't blame the WOA for making that distinction, the decision to not allow the OLY designation to the 1980 athletes really takes us all the way back to the poor decisions the politicians made," U.S. Team member Glenn Mills said. "I've read the words on these certificates, and feel that I've lived my life according to the standards they put there, so I'm satisfied with where I am even without that designation.  I'm just glad now I never got the tattoo.  I'd feel a little silly now."
Olympians all over the world continue to embrace the benefits of OLY post-nominal status, with more than 4,000 Olympians signing up to the initiative since it was launched .
The latest high-profile Olympian to receive the honor is Olympic champion Leri Khabelov OLY, President of the Georgian National Olympic Association and National Olympians Association.
"It is a great honor for me to present this OLY certificate to Leri Khabelov, who embodies what it means to be an Olympian. He continues to give back to sport through his service as president of the NOC and NOA, looking after the needs and rights of Olympians and nurturing future generations of athletes," said WOA President, Joël Bouzou OLY in a statement.
Supported by the International Olympic Committee (IOC) and the IOC Athletes' Commission, OLY provides a symbolic recognition of an Olympian's status in society, promoting an Olympian's social, charitable, and community-based work and acting as a reminder of their achievements and of their responsibility to embody the values of Olympism in everyday life.