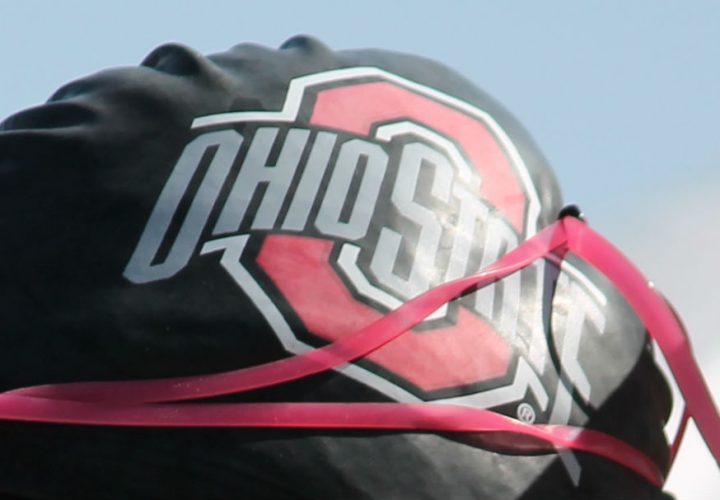 The Ohio State swimming and diving program went down to Tuscaloosa, Ala., on Thursday afternoon and snagged a pair of Top 25 wins over Alabama at the Alabama Aquatic Center. The 11th-ranked women knocked off the No. 23 Crimson Tide by a tally of 180-118, and Ohio State's No. 16 men defeated No. 17 Alabama by a score of 168-132.
Ohio State had four swimmers win multiple events during the Thursday afternoon matinee in Tuscaloosa. Kathrin Demler controlled the intermediate distance races with wins in the 200 freestyle (1:50.19) and 500 freestyle (4:53.29). Noah Lense performed flawlessly in the 100 and 200 butterfly, as has been the story all year long; he won the 100 with a time of 47.20 and registered a time of 1:46.40 in the 200.
A pair of seniors on the women's side also captured two event titles on Thursday. Liz Li absolutely dominated the 50 (22.51) and 100 free (49.75) for wins, and Meg Bailey won two 200-yard events; Bailey first won the 200 fly with a readout of 1:58.74 and followed that up with a 2:00.46 in the 200 individual medley to win the last individual race of the day for the Buckeyes.
The Alabama men were led by juniors Laurent Bams and Robert Howard, while the women were led by junior Justine Macfarlane. Bams won the men's 100 (54.06) and 200 (1:58.81) breaststrokes and swam legs on the Tide's winning 400 medley (3:11.88) and freestyle (2:54.39) relays. Howard won the 100 (43.60) and 200 (1:36.67) freestyles and also swam on both winning relays. Macfarlane won the women's 100 (1:01.55) and 200 (2:13.71) breaststroke and swam on the Tide's winning 400 medley relay (3:37.73). Bams' time in the 200 breaststroke was a career-best.