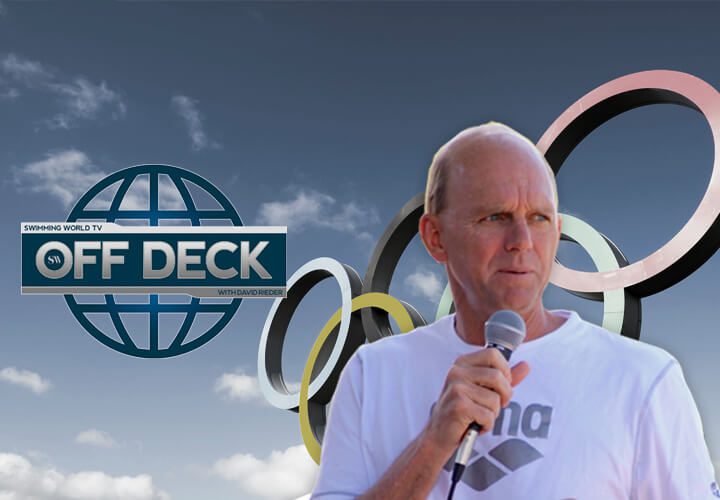 After the announcement that the International Olympic Committee would add the women's 1500 free, men's 800 free and mixed 400 medley relay to the Olympic schedule in 2020, NBC Sports analyst Rowdy Gaines called into Off Deck to react to the news.
Gaines explained how he felt about finally achieving balanced event lineups for the women and men and how he thinks the additional of the new distance events will benefit the competition. He discussed how Katie Ledecky could benefit from the addition of event in which she has been dominant in recent years.
Gaines also detailed what he likes so much about women and men competing together in a mixed relay and the strategy involved in such a relay, and he shared his mixed emotions on the 50s of stroke not being added. Finally, he reflected on whether the value of an Olympic swimming medal is lessened with more events added for a total of 35.
Watch more episodes of Off Deck by clicking here.