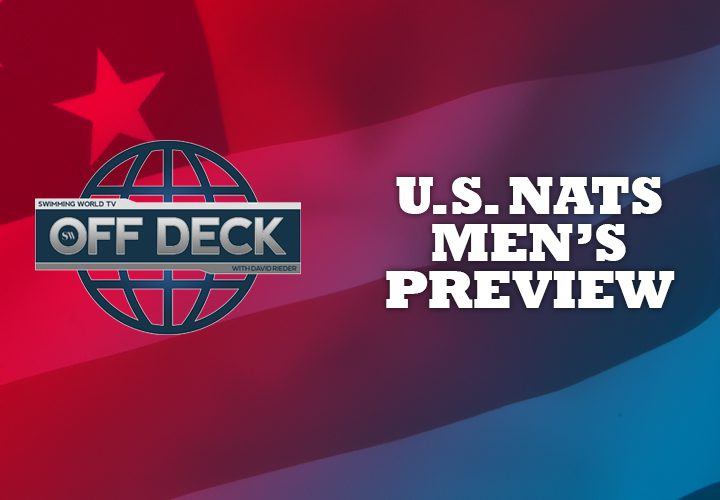 Editorial content for the 2017 USA Swimming Nationals is sponsored by TritonWear. Visit TritonWear.com for more information on our sponsor. For full Swimming World coverage, check event coverage page.
Ryan Murphy and Chase Kalisz figure to have big things in store for this week's U.S. National Championships in Indianapolis. To set the table for the racing, John Lohn again joined host David Rieder on Off Deck to preview the men's events.
Rieder and Lohn discussed Murphy's rise to prominence as the best backstroker in the world and looked at the events in which Kalisz might be able to make an impact in the post-Phelps era.
They also discussed the breaststroke events, which figure to be tough to crack with Olympians Cody Miller, Kevin Cordes and Josh Prenot still around and some tough challengers in the field, analyzed Caeleb Dressel's chances of a long course breakout meet and looked at the state of American distance and mid-distance freestyle.
Click here to watch Rieder and Lohn preview the women's events at Nationals. Watch more episodes of Off Deck by clicking here.