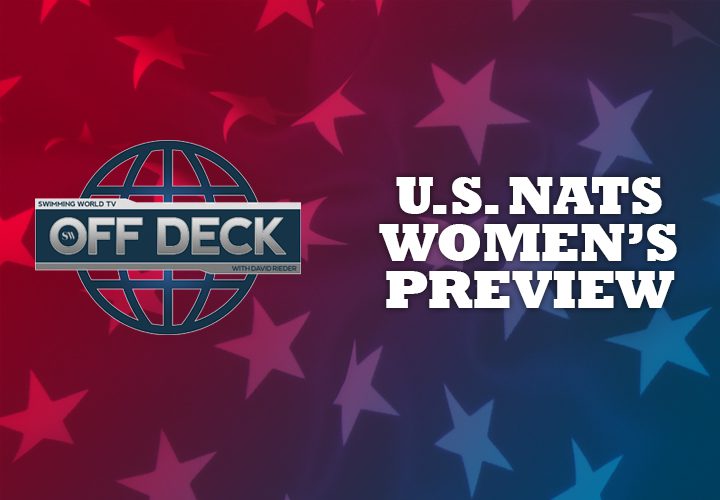 Editorial content for the 2017 USA Swimming Nationals is sponsored by TritonWear. Visit TritonWear.com for more information on our sponsor. For full Swimming World coverage, check event coverage page.
With the start of the U.S. National Championships just days away, swimming analyst John Lohn joined host David Rieder on this week's episode off Off Deck to break down every women's race at the meet.
Rieder and Lohn discussed what Katie Ledecky will have in store for her first major long course meet since the Rio Olympics, how Lilly King will look to respond to Yulia Efimova's recent surge on the Mare Nostrum tour, who might fill some of the voids left by Maya DiRado's retirement and why the U.S. women have strong hopes in the 400 and 800 free relays.
Watch more episodes of Off Deck by clicking here.