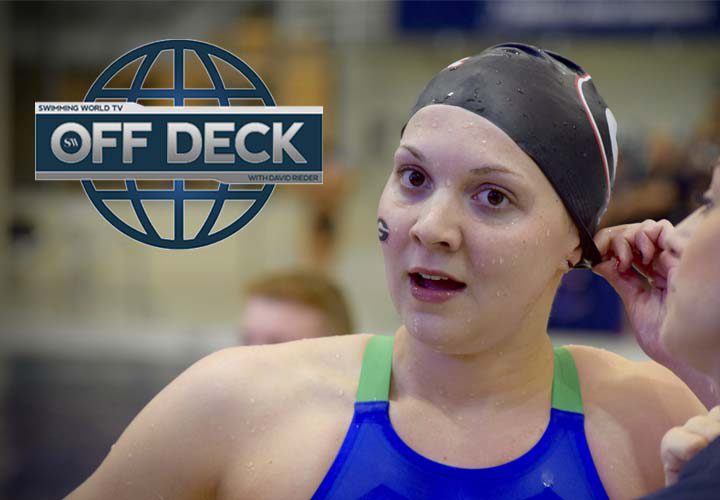 Photo Courtesy: Annie Grevers
Two-time Canadian Olympian Brittany MacLean appeared this week on Swimming World TV's Off Deck. In Thursday's episode, MacLean discussed her retirement from swimming, her final Olympics as a part of a very successful Canadian women's team and commentating on the FINA World Championships.
In part two, MacLean shared a few more stories, including how she almost got in trouble at this year's SEC championships and what she's been up to now that she's retired — including how she's looking to give back to young Canadian swimmers.
Watch the full episode below.
Watch more episodes of Off Deck by clicking here.