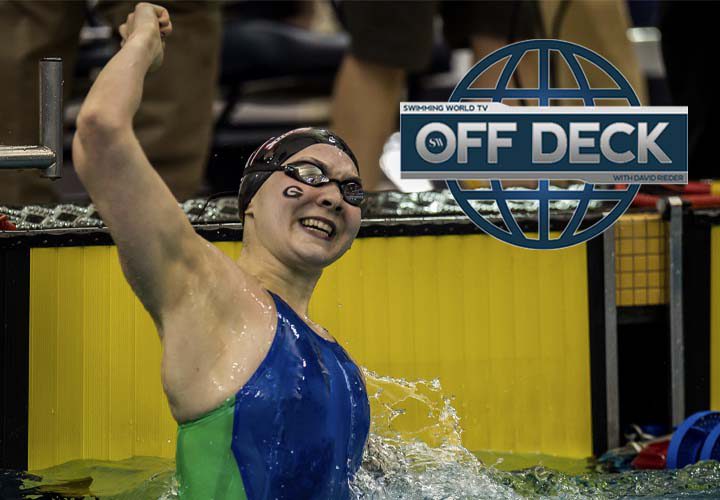 Photo Courtesy: Peter H. Bick
Brittany MacLean retired after her second Olympic Games in Rio last year, where she won the bronze medal as a part of the Canadian women's 800 free relay — one of the six medals Canada's women won at that meet.
But MacLean has not disappeared from the pool deck, and she was in fact at the World Championships this summer as the color commentator on FINA's streaming service, commentating live on every race of the meet.
MacLean joined host David Rieder on Off Deck this week to discuss her experience commentating at Worlds, including the preparation involved and what it was like announcing her close friends and teammates.
MacLean also discussed why she chose to retire after the Olympics and how she reconciled her accomplishment of winning a medal with disappointment about how she swam individually. She also reflected on the young talent in Canadian women's swimming and discussed her expectations for the future of that team.
Watch the full episode below.
Watch more episodes of Off Deck by clicking here.