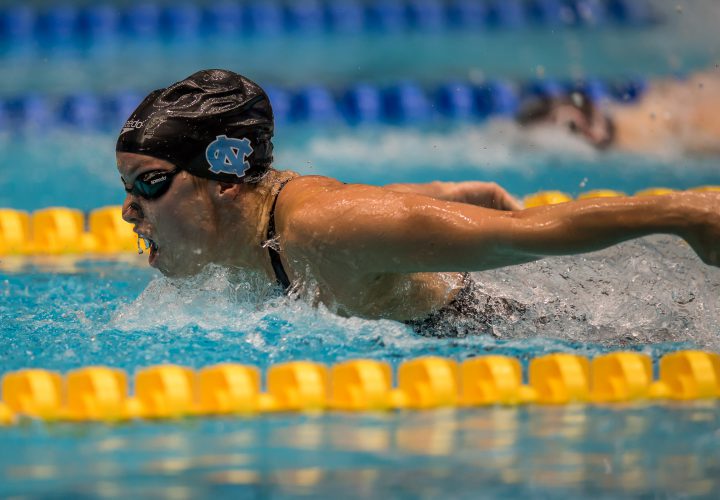 Photo Courtesy: Peter H. Bick
Hellen Moffitt, who swam for the United States at both the Short Course World Championships last December and the World University Games last month, is now training in Charlotte, N.C., as part of Team Elite.
Moffitt won gold in the 100 fly at WUGs and has also won medley relay medals on the international level. She competed for years of the University of North Carolina and finished off her NCAA career with the Tar Heels with a runner-up finish in the 100 fly at the NCAA championships.
Team Elite announced Moffitt's addition to the squad in a press release.
"I'm thrilled to join Team Elite and begin this new chapter of my swimming career. I'm especially looking forward to competing internationally and continuing to improve under the guidance of Team Elite's stellar coaching staff," Moffitt said in the release.
With David Marsh, formerly the man in charge of the Charlotte-based squad, now coaching at the University of California-San Diego, Jeff Dugale and Bob Groseth now handle day-to-day operations of the Charlotte squad.